Installation and Debugging Tips of Impact Crusher
3/11/2013 5:26:20 PM
Impact crusher is suitable for crushing medium hard materials such as limestone in cement plant and it has the advantages of big production capacity and small discharging granularity. Then what should pay attention to the installation and debugging?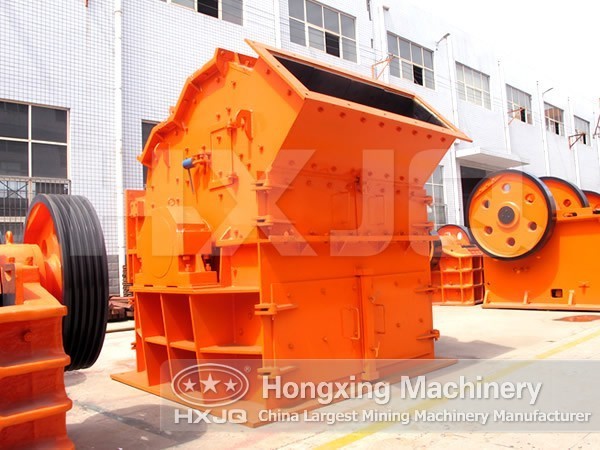 Installation of Impact Crusher:
Choose proper installation position according to the application range of this crusher, and make sure there is sufficient examination and repair space.
Debugging of Impact Crusher:
1. Before leaving the factory, the rotor has been tested on balance, so the customers do not need to conduct the balance test. When changing the hammer and the rotor, the customers should do balance configuration.
2. Check whether the hydraulic system is reliable or not and whether there is leakage.
3. Check the installation position of all the spare parts moves or is out of shape or not. Lock all the bolts and check whether the sealing is good.
4. Clean the foreign matters inside the impact crusher and move the rotor with your hand and check whether there is friction or collision.
5. Check the wire connection and fastening condition of the electrical equipment, adjust the time-delay relay and the overload protector and choose the fuse with suitable specification.