Wide Application Market of Hongxing Crushers in China
3/19/2013 5:26:09 PM
At present, the application market of the crushers in China is very wide, including chemistry, mine, construction, water conservancy, metallurgy, coal mine and glass industry. The most important application fields in China are cement industry, road paving and mines and the crushers that are applied in these industries account for about 30% of the whole industry.
The application of mobile crushing statioin can reduce the production cost of transportation and improve the comprehensive utilization of mining resources, conducive to the protection of mine environment. It applies to the sorting and breaking of construction waste and can sieve coarse and fine aggregate.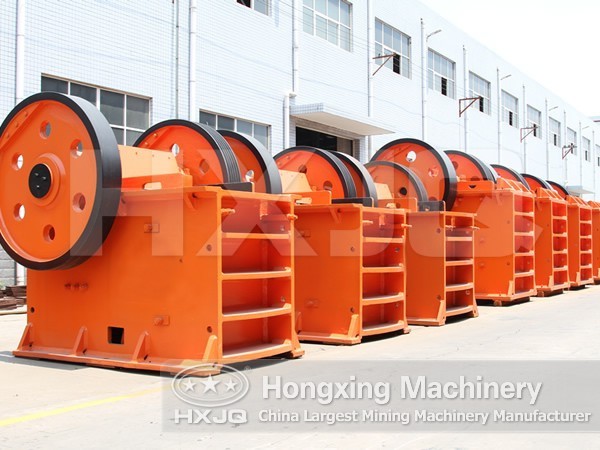 Enterprises with a strong sense of market competition target on the domestic high-end users and independent manufacturing of supporting infrastructure components in the case of continuous research and development of new technologies. The overall size of the crushing machinery manufacturing industry in China has entered the international production power rank, with the continuous exploration and innovation of China's mining machinery industry, the potential of further development is close to the level of developed countries.
In the case of increasingly fierce international competition, Hongxing Machinery continues to expand the international market, its products such as jaw breaker, impact crusher, cone crusher, large milling machines and other equipment have been exported to Colombia, the United States, Saudi Arabia and other regions, achieving high praise of customers, especially sand making machine gets strong appreciation by foreigner.