Bearing is a Great Step for the Large-scale Development of Ball Mill
10/20/2014 5:40:10 PM
With the large-scale development trend of ball mill, the overall transformation of ball mill is imminent. Therefore, the change of bearing becomes a ladder of progress for ball mill. Ball mill is one of the main mining equipment of Hongxing Machinery, and the research on the technology of ball mill is an important engineering projects. In the face of the hot topic, how to produce the best bearing to get the maximum benefit has become the main problem for ball mill manufacturers. Therefore, the realization of energy saving and high efficiency, our engineers personnel proposed new technology ideas from many aspects. Advanced technology is an important factor in the development of enterprises, the experts in our company believe that if enterprises want to stand out in mining industry, and we must take the market demand and its own development strategy as the guidance, adjust the working mode, look for new opportunities and improve the technology content of its own.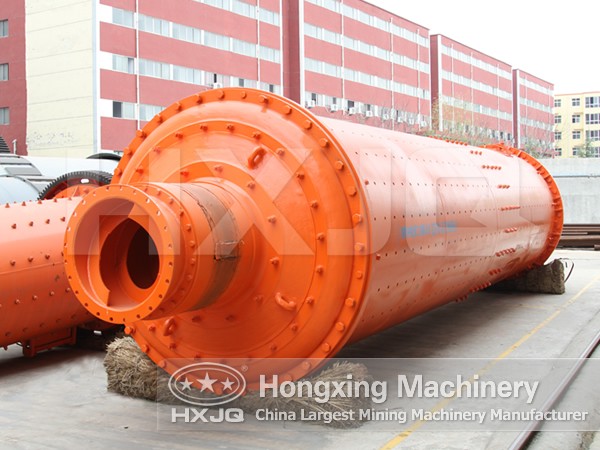 Due to the large-scale development of ball mill, as a key component, the working stability of bearing will directly affect the normal operation of ball mill. From the traditional development of small ball, the diameter of the cylinder can achieve that of above 7 meters large ball mill, the main bearings mainly use general sliding bearing, the rolling bearing, the dynamic pressure bearing, the dynamic and static pressure bearing and the static pressure bearing.
At present, the hydrostatic bearing has characteristics of high reliability, long service life, low energy consumption, large capacity, etc. It is widely used in large-scale energy saving ball mill. Whether it is stationary or rotating ball mill, it is to rely on between the bearing under the action of high pressure oil outside and hollow shaft forms a thick layer of oil film, so as to achieve full liquid lubrication. The relationship between the lubrication state of hydrostatic bearing and oil film pressure and the hollow shaft speed is very small. The bearing and hollow axis is always in the pure liquid friction and lubrication state, which is not easy to scratch bush. And the bearing capacity of static pressure bearing can improve the oil pressure and the bearing capacity of the oil film. Because the liquid hydrostatic bearing works in the pure liquid lubrication condition, the friction pair surface is not in direct contact, therefore, the small abrasion and long service life can theoretically prolong the service life of the ball mill.