Outline of Vibrating Feeder
Vibrating feeder can feed block or granule materials from the material storage bin to charging device evenly and continuously.
It can realize even feeding for crushers in sandstone production line and make rough screening for materials. It is widely applied in combined operation of crushing and screening in the industries like metallurgy, mine, mine selection, building materials and chemicals, etc.
Characteristics of Vibratory Feeder
Hongxing vibratory feeder has the characteristics of smooth vibration, reliable operation, long service life, low noise, low power consumption, easy adjustment, simple structure, easy installation, light weight, small volume and simple maintenance.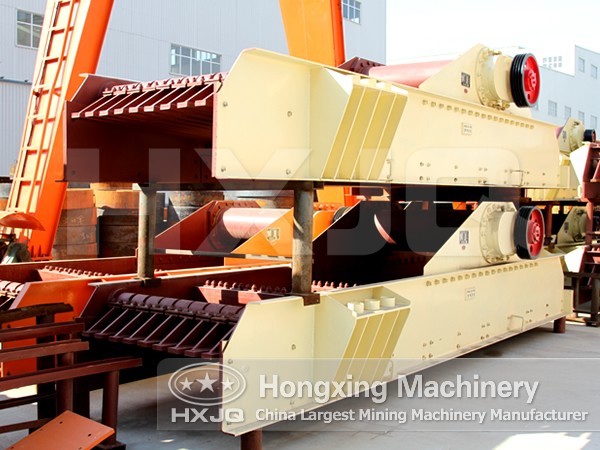 Vibrating grizzly feeder is used to extract and convey large materials from storage bins and hoppers to downstream crushers as well as screen the materials. It can be used for feeding calcareous and calcium materialsand also for the separation of fines.
Application of China Vibrating Feeder
China vibrating feeder is used for transferring large materials and granular materials from hopper to receiving device uniformly, periodically and continuously; it is also used for screening the materials in sandstone production line. It is widely used to collocate with crushing and sieving equipments in many industries, including metallurgy, coal mine, mineral dressing, building material, chemical, grinding, etc.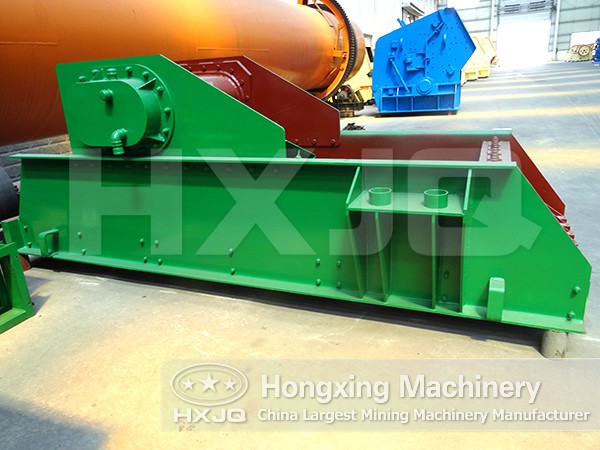 Special Advantages of China Vibrating Feeder
The feeder grizzly manufactured by Hongxing Machinery have two types: vibrating feeder and linear feeder. Vibrating feeder has two engines; users can adjust vibrating frequency of feeder freely so as to completely control the feeding speed of stone material and ensure smooth operation of the production line. It is widely used in crushing and screening plants of mining, construction materials, silicate and chemical industry.