Brief Introduction to Hongxing Raymond Mill
This machine adopts advanced structure of the same types of products in domestic and foreign market and is upgraded and improved on the basis of traditional Raymond mill.
Compared with ball mill, this equipment has high grinding efficiency, low electricity consumption and small coverage size and one-time investment. The grinding roll tightly presses on the grinding ring under centrifugal force; for this reason, when the grinding roll and the grinding ring are abraded, the output and the fineness of the final products are not influenced. The changing cycle of the grinding roll and the grinding ring is long. The air separation flow of this machine cyclically flows inside the air blower, mill case, cyclone separator and air blower, so that compared with high-speed centrifugal crusher, this machine has little powder dust and the operational workshop is clean.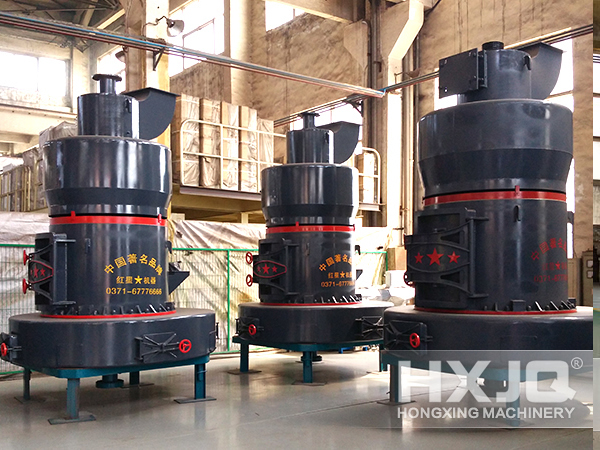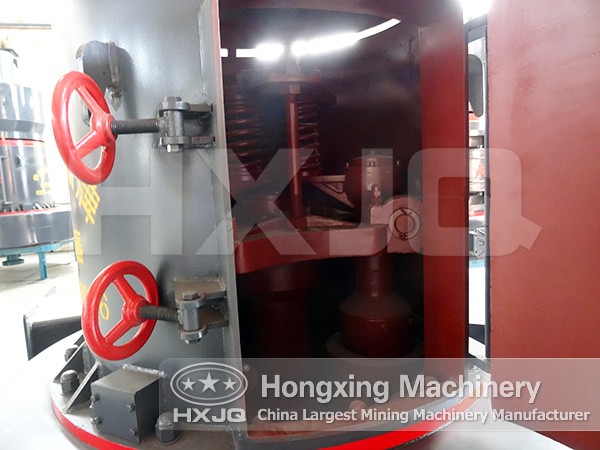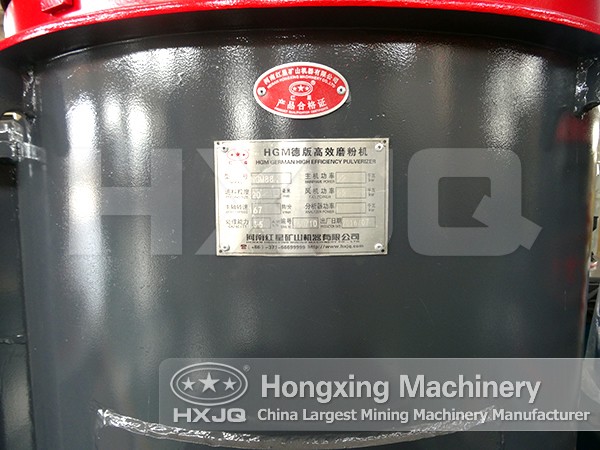 Applied Materials of Hongxing New Raymond Mill
Hongxing Raymond mill is widely used in ultrafine powder processing of barite, calcite, potassium feldspar, talc, marble, limestone, dolomite, fluorite, lime, activated clay, activated carbon, bentonite, kaolin, cement, phosphate rock, gypsum, glass, heat insulator and other non-flammable and non-explosive materials with Mok's hardness not more than 9.3 and humidity below 6%. The size of R-type Raymond mill can be regulated within 80-325, and part of the materials can be as high as 600. According to different materias to be processed, Raymond mill is also called limetone grinding mill, dolomite grinding mill, barite grinding mill, etc.
Main Structure of Raymond Mill
The machine consists of the host, analyzer, blower, cyclone separator, micro powder cyclone separator and air hose. Moreover, the host consists of rack, diffuser, shovel knife, grinding roll, grinding ring and housing.
Application of R-type Raymond Mill
R-type Raymond mill is used for grinding the barite, limestone, kaolin, ceramics, and slags which with the hardness below 9.3 of Mohs in the trades of mining, metallurgical industry, chemical engineering and building material for high fine powder generating and processing. The particle size of finished product can be adjusted from 80 to 325 meshes at random and the particle size of part materials can reach 2000 meshes at the maximum.