High-frequency screen consists of vibration exciter, ore slurry distributor, screen frame, machine frame, suspension springs and sieve, etc..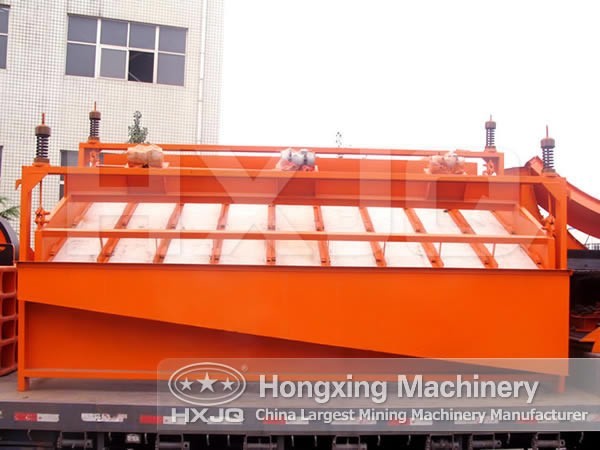 Features of High-frequency Screen
High efficiency, small amplitude and high frequency of screening; regarding to the working principle, it differs from the conventional screens. It creates good condition for separating materials, especially for the small-sized materials.
Working Principle of High-frequency Screen
When the machine operates, the low frequency electromagnetic vibrator vibrates the feeder and outputs part of the mesh screen directly to move the whole screen. At the same time, the high frequency electromagnetic vibrator shakes the middle of mesh screen through the rubber cushion. The mesh screen is composed of three stainless steel screen layers; the lowest screen layer is high strength primary screen which is connected with the shake motor; the other two layers are workable screen in mine processing.
Parameters type
Specification
Model
Processing
capacity(t/h)
Power
(kw)
GPS-4
15-25
0.72
GPS-5
20-30
1.1
GPS-6
24-36
1.5
GPS-8
32-48
2.2
Quick Way To Get Price
Note: For product inquiry or order requirements, Please fill the following form, and we will contact you within one business day, and all your information is kept confidential and is not shared with any third parties.