Cement production line flow includes crushing and prehomogenization, raw material preparation, raw material homogenization, preheat decomposition, cement clinker calcination, cement powder grinding and cement packing. Among the seven main steps, cement mill, cement rotary kiln and other cement equipment play key roles in cement making process.
Preheater — The most important activity in cement manufacturing is clinkering (or burning) raw material. Preheater systems offer heat transfer from the hot kiln gases.
Rotary Kiln — A kiln is the heart of cement equipment. It is basically a long cylindrical-shaped pipe, and rotates in a horizontal position. Its internal surface is lined by refractory bricks. The output of the kiln is called clinker.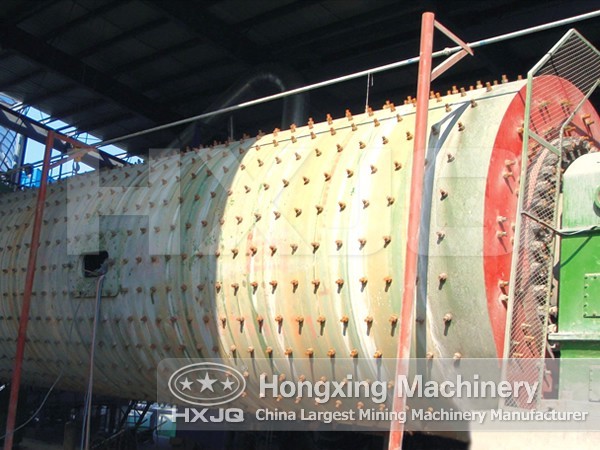 Cement equipment is one of the branded equipment of Hongxing, the cement equipment experts of our company are dedicated themselves to the research and development of cement making machine; based on many years' experience and modern technological innovation, our company has formed the considerable scale of cement equipment production; we can design the reasonable and high-efficiency complete set of cement making machinery according to customers' requirements.
Our company manufactures many types of cement making machines, such as large-scale cement kiln system, rotary kiln system, cement grinding system, and grinding system, etc. Our cement equipments are sold all over the world with different specifications, and they have important positions in this industry both in quality and quantity.
Parameters type
Product specification
(m)
Milling form
Transmission form
Gear box
Motor power
(kw)
Production capacity
(t/h)
Total weight
(t)
Model
Speed reduction ratio
Φ1.83×7
Open flow
Brim
ZD60
4.5
245
6.5-8
43.8
Φ2.2×7.5
Open flow
Brim
ZD70
5
380
8-10
64.8
Φ2.2×11
Open flow
Brim
D110
35.5
630
12-13
104.6
Φ2.2×13
Open flow
Brim
D110
35.5
630
16-18
114
Φ2.4×13
Open flow
Brim
D110
35.5
800
20-23
130.6
Φ2.6×13
Open flow
Brim
MFY100
19.5
1000
28-32
158
Φ3×9
Circle flow
Brim
D125
41.2
1000
28-36.5
167
Φ3×11
Circle flow
Brim
D140
42.8
1250
36-47
180
Φ3.2×13
Open flow
Brim
D140
36.5
1600
45-50
225
Φ3.5×13
Circle flow
Brim
JDX1000
5.84
2000
60-65
275
Φ3.8×13
Open flow
Central shaft
MFY250
16.5
2500
60-62
320
Φ4.2×13
Open flow
Central shaft
JQS3550
15.6
3530
85-87
380
Φ4.6×14
Circle flow
Central shaft
JSI160-C
14.6
4200
120-135
485
Quick Way To Get Price
Note: For product inquiry or order requirements, Please fill the following form, and we will contact you within one business day, and all your information is kept confidential and is not shared with any third parties.