Henan Hongxing Mining Machinery Co., Ltd. is a professional toothed roll crusher manufacturer. The toothed roll crusher produced by our company is widely used in the production of various ores, fertilizers, coke, coal, cement, clinker, slag, gypsum, salt and chemical raw materials.
Working Principle of Teeth Roll Crusher
Main working parts of the machinery are two rollers which are installed on two parallel horizontal axes. After being crushed by the rollers in the crushing chamber, materials enter receiving hopper through the gap between the two crushing rollers. You can change the size of discharged material by adjusting the size of the gap.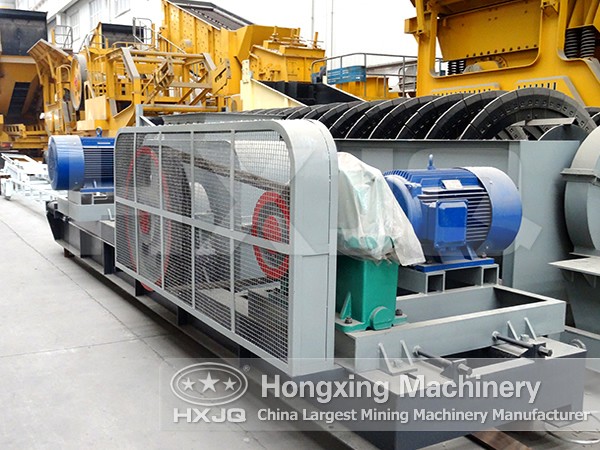 The teeth roll crusher is generally composed of case cover, box, crushing roller, drive mechanism, gap adjusting mechanism, spring pressure mechanism, chassis and other components. The double roll crusher uses high extrusion pressure produced by the relative rotation of two high-strength durable crushing rolls to crush the materials.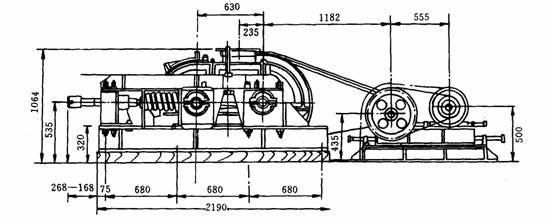 After the materials entering the gap between the two crushing rollers, they will suffer from the action of extrusion force and shearing force produced by the rollers. After crushing, shearing and grinding processes, the materials are crushed to the required particle size and then they are output by the conveying device.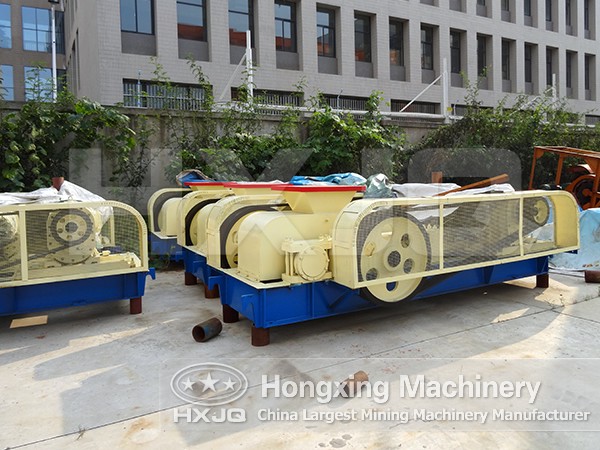 According to the granularity required by the users, the roller surface of the double roll crusher can be divided into flat roll surface and surfacing roller surface. If the hardness of the material exceeds 200Mpa, you can choose heavier models. According to users' requirements, the transmission model of the double roll crusher can be divided into belt drive and coupling drive. The motor of the device can also be changed into diesel or gasoline according to the users' requirements.
When you install double roll crusher, you should install it on concrete foundation and fix it tightly by the foundation bolt. You had better pad a hard wood board or other cushioning material to reduce vibration and noise of the concrete foundation. In addition, you should always keep the machine clean. You should wipe the oil and dust on the machine and clear the residues in the crushing cavity.
Quick Way To Get Price
Note: For product inquiry or order requirements, Please fill the following form, and we will contact you within one business day, and all your information is kept confidential and is not shared with any third parties.