The indirect heat dryer is a kind of drying equipment which can deal with a lot of materials that need to be dried. Due to the reliable operation, flexible operation, strong adaptability and high processing power, the indirect heat dryer is widely used in metallurgy, building materials, light industry and the municipal departments. The indirect heat dryer can also be used for drying grain.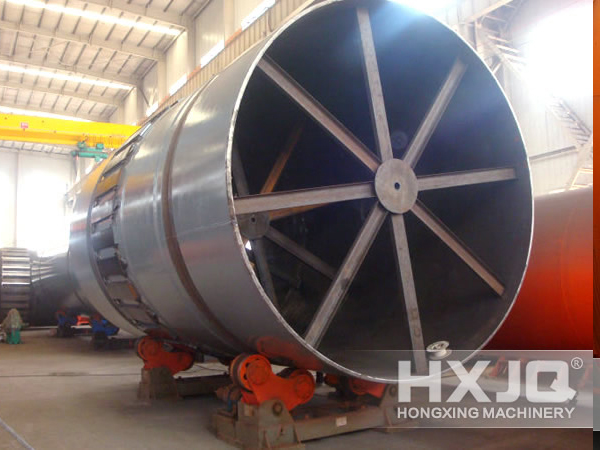 The indirect heat dryer produced by Henan Hongxing Mining Machinery can be used to dry the massive, granular and powder materials, and it complies with the national policy of creating environment-friendly and resource-saving society.
The indirect heat dryer can further improve the efficiency and reduce energy consumption to optimize the drying performance and improve the quality of the products.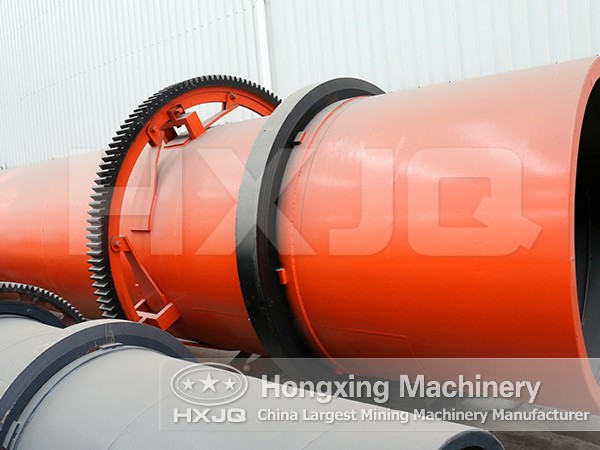 According to the working principle, the cylinder of indirect heat dryer is installed with the lifter, and the stock guide is with different angles and intervals. This structure can ensure that the materials drive move along with the movement direction of the spiral under the action of the gravity. It can maintain sufficient residence time and sufficient degree of dispersion so that the materials in the barrel can have sufficient heat exchange with the hot gas stream from the combustion chamber.
The indirect heat dryer uses the computer control, so it is easier to achieve the automation control than other types of dryers. According to the drying requirements, the users can configure different drying temperature and drying time.
In addition, the indirect heat dryer also has the advantages of compact structure, high drying efficiency, less energy consumption and convenient operation.
Parameters type
Spec./m
(Dia.×Length)

Shell Cubage
(m³)

Capacity
(t/h)

Installation
Obliquity
(%)

Highest Inlet
Air Temperature
(℃)

Main Motor
(kw)

Weight
(t)

Φ1.2×8.0

9.0

1.9~2.4

3~5

700~800

7.5

9

Φ1.2×10

11.3

2.4~3.0

3~5

700~800

7.5

11

Φ1.5×12

21.2

4.5~5.7

3~5

700~800

15

18.5

Φ1.5×14

24.7

5.3~6.6

3~5

700~800

15

19.7

Φ1.5×15

26.5

5.7~7.1

3~5

700~800

15

20.5

Φ1.8×12

30.5

6.5~8.1

3~5

700~800

18.5

21.5

Φ1.8×14

35.6

7.6~9.5

3~5

700~800

18.5

23

Φ2.2×12

45.6

9.7~12.2

3~5

700~800

22

33.5

Φ2.2×14

53.2

11.4~14.2

3~5

700~800

22

36

Φ2.2×16

60.8

13.0~16.2

3~5

700~800

22

38

Φ2.4×14

63.3

13.5~16.9

3~5


700~800

37

45

Φ2.4×18

81.4

17.4~21.7

3~5

700~800

37

49

Φ2.4×20

90.4

19.3~24.1

3~5

700~800

45

54

Φ2.4×22

99.5

21.2~26.5

3~5

700~800

45

58

Φ2.6×24

127.4

27.2~34.0

3~5

700~800

55

73

Φ3.0×20

141.3

30.1~37.7

3~5

700~800

75

85

Φ3.0×25

176.6

37.7~47.1

3~5

700~800

75

95

Φ3.2×25

201

42.9~53.6

3~5

700~800

90

110

Φ3.6×28

285

60.8~76.0

3~5

700~800

160

135
Technical parameters of indirect heat dryer:
Shell
diameter
×shell
Length
Items
Inside
diameter
of outer
shell
(mm)
Inside
diameter
of inner
shell
(mm)
Shell
Length
(m)
Shell
cubage
(m³)
Shell
obliquity
Lifting
blade
form
Highest
inlet air
temperature
(℃)
Dimensions
(m)
Φ1.5×15m
1500
500
15
20.27
3-5%
Lifting form
850
16.2×2.7×2.7
Φ1.5×17m
17
22.97
18.2×2.7×2.7
Φ1.5×19m
19
25.68
20.0×2.9×2.9
Φ1.8×21m
1800
650
21
35.91
3-5%
Lifting form
850
22.5×2.7×2.7
Φ1.8×23m
23
39.33
24.5×2.9×2.9
Φ1.8×25m
25
42.75
26.5×2.9×2.9
Φ2.2×21m
2200
800
21
58.10
3-5%
Lifting form
850
----
Φ2.2×23m
23
63.61
Φ2.2×25m
25
69.15