The sawdust dryer is also known as the hot air pulse dryer and hot air pipe drying machine, which is specially designed for drying the wood chips, sawdust and wood pellets. The sawdust dryer sends the wood chips, sawdust, or the particulate materials to the duct of the dryer. With parallel flow of the hot air, the materials are boiled and fluidized in the barrel. The hot air and the material can fully touch and hit each other to complete the drying process.
Application of Sawdust Dryer
The sawdust dryer produced by Henan Hongxing Mining Machinery Co., Ltd. is the optimal drying equipment for the customers among the wood drying equipments. The sawdust dryer can not only dry the fine materials, such as wood chips and sawdust, but also can dry the bulk materials, such as the shavings and wood chips.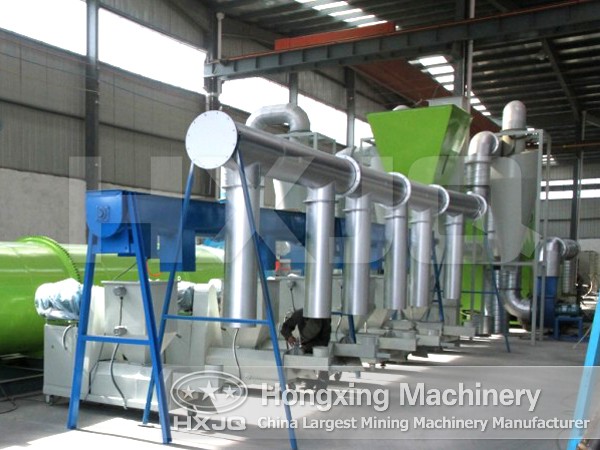 Components of Sawdust Dryer for Sale
The sawdust dryer for sale is mainly composed of the air heater, feeder, air drying tube, cyclone and the fan. The sawdust dryer, rods machine and carbonization furnace are generally combined to form complete sets for the coal. Sawdust dryer is important and indispensable drying equipment in the process.
Among the components of the sawdust dryer, the air drying tube is a very important member. It has the following characteristics.
First, since the material is highly dispersed in the gas stream, the airflow dryer has higher drying strength than the other drying machine.
Second, since the drying intensity of the airflow tube is high, the time for drying the wet materials is greatly reduced, which also effectively reduces the operation cost of the dryer and extends the service life.
Third, the structure of the sawdust dryer is very simple. The floor area is very small. It is easy for the construction and maintenance.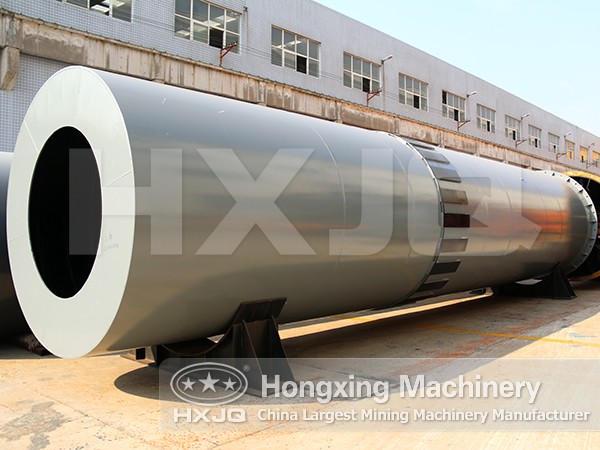 Sawdust Dryer Manufacturer
Based on many years' accumulated technology, Henan Hongxing Mining Machinery Co., Ltd., the famous sawdust dryer manufacturer, continues to study, explore, develop and produce the independent energy-saving sawdust dryer which can make the heat be reused and provide high-quality service for the drying operation.