Advantages of China Magnetic Separator
1. Short magnetic circuit
2. Little magnetic flux leakage
3. High magnetic intensity
4. Low energy consumption
5. Fine beneficiating results
6. Simple structure and easy maintenance
Structural Introduction to Wet Magnetic Separator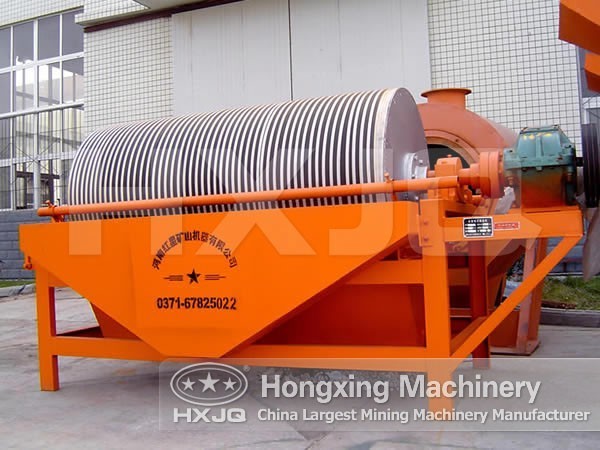 Wet magnetic separator is composed of round cylinder, roll cylinder, brush roll, magnetic system, and trough and drive device. The round cylinder is welded by 2-3mm of corrosion resistant plate and the end cover is aluminum casting or work piece and is connected t the cylinder with stainless screws. The motor drives the round cylinder; magnetic roll and brush roll to rotate through the reducer or electrodeless adjustable-speed motor is directly used to drive them to rotate. The magnetic system is an open type and is installed inside the round cylinder. The magnetic blocks are installed on the baseboard of the magnet yoke with stainless bolts, and the axle of the magnet yoke stretches out of the cylinder and the end of the axle is fixed with connecting lever. The working area of the trough is made of corrosion resistant plate and the rack and other part of the trough are welded with common iron.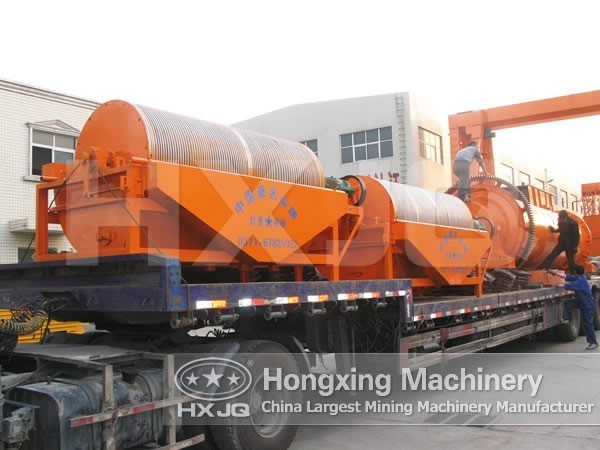 General Inquiry Form
To send inquiries, including feedback, requests for information, or questions, you may use our Feedback and Inquiries form below.
Fields marked by an asterisk (*) are required fields.
All your information is kept confidential and is not shared with any third parties.
Topic:

Company Name

:

Your Name

:
*
Phone:
E-mail:
*
Message: