General Description of Sand Washer
Hongxing sand washer is used for cleaning and washing the dust and powder away from the sand. It aims at improving the quality of sand. Sand washing machine is widely applied in the such industries as quarry, minerals, building, transportation, chemical industry, water conservation and hydropower, cement mixture station and so on.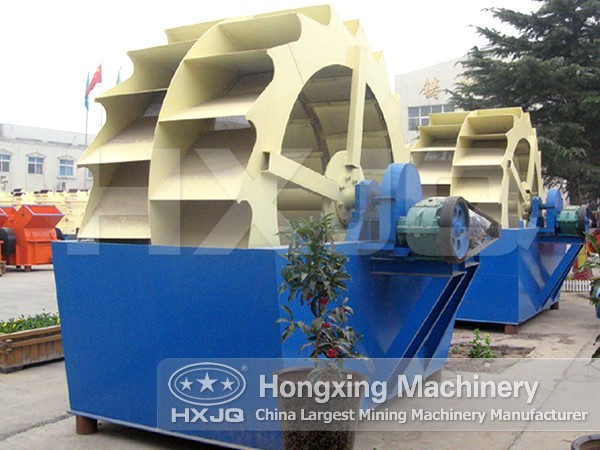 Two Major Types of Sand Washing Machine
There are two major types of sand washers: XS series and XL series. Let's learn about them one by one.
XS series sander washer is a bucket sand washer which is mainly used for washing and drying materials. Its novel seal structure and reliable gearing ensure the washing and dewatering effects. It is highly efficient equipment for sand washing coordinated with sand maker and is widely used in construction plant, gravel factory, hydropower station and concrete dam sites, etc.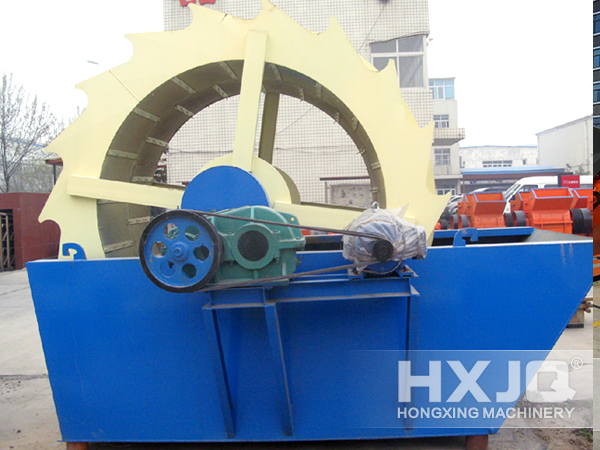 XS series sand washer has the features of high cleaning degree, reasonable structure, high output, lower power consumption and fewer sand lost in the washing process. The transmission parts of this series of sand washer are isolated from water and sand, which makes the fault rate much lower than that of the commonly used China sand washers.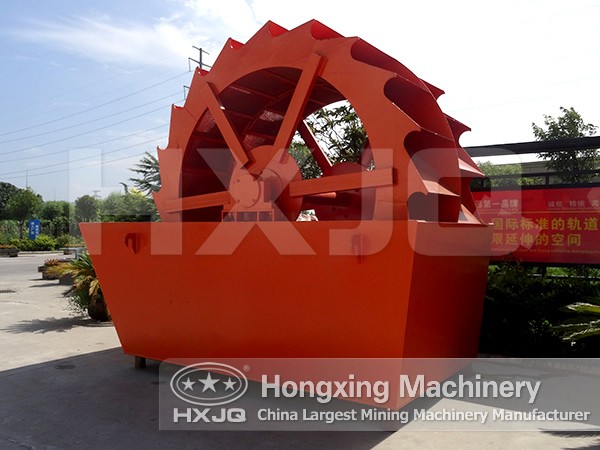 XL series sand washer can process the materials with the diameter from 0mm to 30mm and can remove the clay and ash powders from the materials. This series of sand washing plant has the features of simple structure, easy maintenance and high washing efficiency.
A professional Sand Washer Supplier in Henan-Hongxing Machinery
As the professional sand washer supplier, Henan Hongxing Mining Machinery Co., Ltd will supply you with best China sand washer with the most competitive price. If you are interested in China sand washers, please contact us.
Parameters type
Specification
Processing Capacity(t/h)
Motor Power
(kw)
2208
15-40
8p 4kw
2611
20-65
8p 5.5kw
2914
50-100
8p 7.5kw
3020
120-200
8p 11kw
Quick Way To Get Price
Note: For product inquiry or order requirements, Please fill the following form, and we will contact you within one business day, and all your information is kept confidential and is not shared with any third parties.