Mobile crusher
8/28/2012 2:07:00 AM
The advantages and classifications of mobile crusher.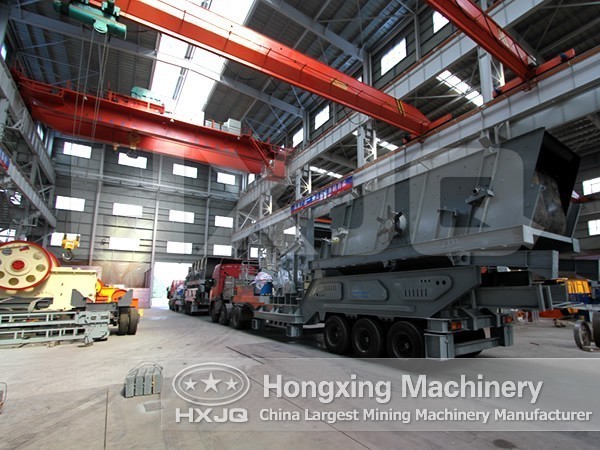 1, advantages
● Equipped with high performance crusher: PE jaw crusher, PF impact crusher and cone crusher
● Integration with vibrating feeder and vibrating screen
● Belt conveyor, vibrating screen and crusher are installed in a whole system
● Equipped with steering traction axis, which is convenient to road transportation
● Equipped with bearing equipment, which is easy to be stationed
● Vehicle-mounted motor and control box
2, according to the feeding and discharging size of raw material, it can be divided into rough broken, middle broken and tertiary broken three models: PE series jaw crusher station, PF series impact crusher station and cone crusher mobile station.
The PE jaw crusher, PF impact crusher, VI impact crusher and SMH cone crusher in the mobile crushing station have high crushing ratio, reasonable structure, high quality and performance. The reliable quality has established a good reputation in the new and old customers. We have not only mature technology, but also strong adaptability to the transport, particle size and abradability. The integrated unit makes it easy to installation and maintenance. The configuration of the unit has very high durability and higher efficiency.