The properties of rocks have effects on jaw crusher
9/5/2012 5:39:46 PM
We should know the nature of rocks before using the jaw crusher. Only understand the properties, can we choose suitable jaw crusher, and avoid using unsuitable crushers.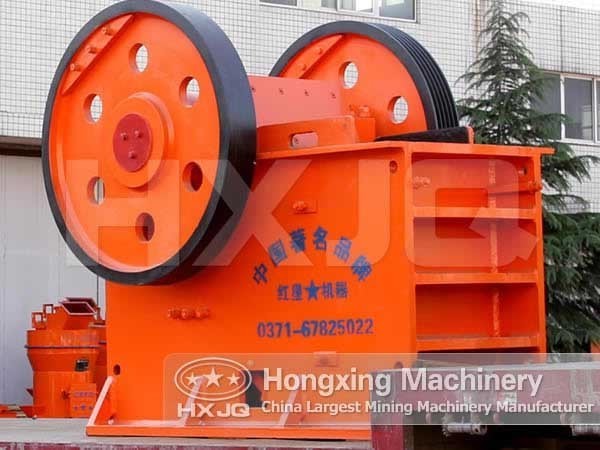 Rock crushing method, in specifically, is the method to drill various sizes and shades of holes in different performance rock stratum by a variety of mining machines. According to the crushing principle, it can be pided into impact, cutting and impact-cutting three categories. Each category has its own application range. They all have unique features and the same crushing theory. The drill which directly crushes the rock requires reasonable structure and size, as well as suitable pressure, rotate speed and torque. The drill bit must be match with the nature of rocks.
Structure, density, humidity, hardness, strength, flexibility, plasticity, brittle, heterogeneity, anisotropy, porosity, ruggedness, drill-ability, etc, everyone is closely related with the crushing effect.
Jaw crusher is suitable for crushing rocks such as granite, basalt, river gravel, limestone, andesite, rhyolitic rocks, diorite, diabase, sandstone, etc., which can widely applied to crush mid hardness and large-scale rocks and ores in mining, smelting, building material, highway, railway, water conservancy chemical and other industries. It is suitable for primary and secondary crushing for all and rocks with compressive strength less than 320 MPa.
Prev Article:
Mobile crusher