Artificial sand made by Hongxing sand maker is comparable with natural sand
9/13/2012 1:03:13 AM
According to statistics, about 30% of sand maker is applied in the cement industry and the mining industry. China economy grows steadily. The construction of the West and the Central Plains needs large amount of sand, which will inevitably promote the development of sand maker. It is predicted that the sand maker industry will have broad market prospect over the next ten years.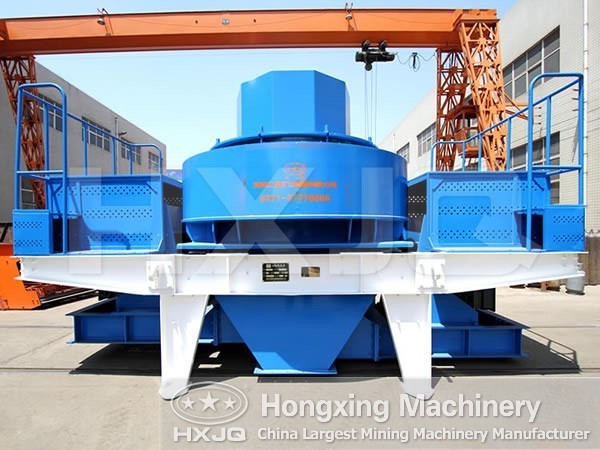 Sand maker is the indispensable equipment in the construction industry. Without the help of sand maker, the projects can't keep up with the schedule. Not only in the physical performance, but also in the chemical composition, the artificial sand produced by Hongxing sand maker is comparable with natural sand. The ratio is reasonable, and the particle can meet the requirement of aggregate production. Hongxing sand maker can produce mellow and full sand and control water ratio. The artificial sand of Hongxing sand maker has high quality and can fully meet the technical requirements of modern construction industry.
According to market reaction, Hongxing sand maker has been well received. For the raw materials of artificial sand have many types such as granite, natural river pebbles, diorite, sandstone, and limestone, there are various specifications of sand makers to meet the needs of different customers.