tailing thickner
10/24/2012 7:00:24 PM
Tailing thickner produced by Henan Hongxing Mining Machinery Co., Ltd. is independently developed and researched based on many years' technical strength. The tailing thickner has large settling zone and the compression zone, which can get a higher concentration of bottom flow and greater processing capacity than that of the traditional thickner. The tailing thickner is mainly used in high concentration in the tailings slurry tailings in dry discharging. In addition, it can also be used for processing the concentration of the waste water of the slurry with fine particles and small density.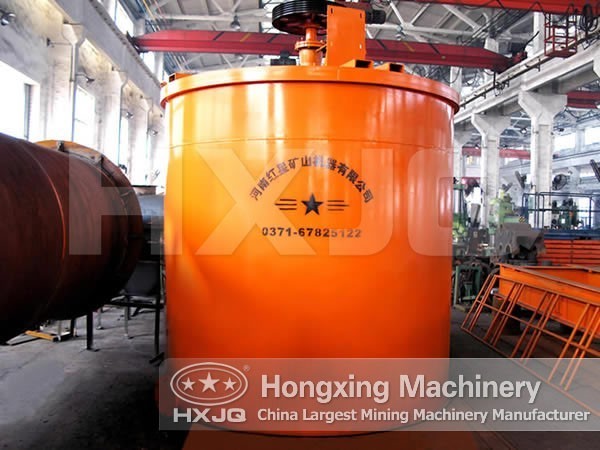 The tailing thickner produced by Henan Hongxing mining machinery has the following characteristics.
First, the tailing thickner has simple structure, large torque and high-degree standardization.
Second, this kind of pulp thickner has intelligent control, which can check the running resistance of randomly and adjust the running state.
Third, the peripheral driving thickener can realize the stepless speed control (hydraulic or inverter) to adapt the pulp operations with different concentrations and different proportions.
Forth, the high efficiency thickner has large capacity and high-efficiency concentration.
Fifth, according to the needs of the working conditions, you can add the feeding automatic dilution system and the underflow concentration detection system.
Sixth, the tailing thickner has the hydraulic dual drive and stepless speed control, which has high mechanical strength and overload protection.
The underflow of the tailing thickner is delivered to the tailings dam through the tailing sand pump. You can install the pulp flow meter and pulp density meter on the pipe of the exit of the tailing sand pump to detect the concentration and the rate of flow of the bottom stream. The detected data can be used to calculate the mass flow per hour of the concentrated slurry. The tailing thickner can achieve the comprehensive utilization of tailings to help the mining enterprises to improve production efficiency and reduce energy consumption.