rotary calciner kiln
11/22/2012 11:38:37 PM
Rotary calciner kiln belongs to the class of building materials equipment, it can be used for catalyst, molecular sieve, zinc oxide, iron and steel annealing and nonferrous smelting industries. The types of the kiln can be divided into the mesh-belt kiln, rotary furnace, tunnel kiln, shuttle kiln and pushing board kiln. Henan Hongxing Mining Machinery Co., Ltd. has put forward the advanced design for the automatic control system of the rotary calciner kiln so that control technique level can reach domestic leading level and reach the international standards, then we can achieve the automatic production of the entire system and achieve the final goal to improve the productivity, save energy and reduce consumption.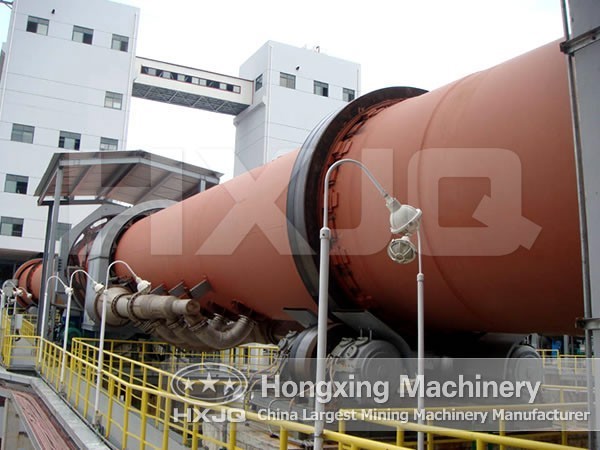 The position and temperature of the calcining zone of the rotary calciner kiln can determine the quality of the calcination, which is core content of the control. According to the structural design of the kiln, when the natural gas and primary air are not used, the highest temperature of the calcining zone is similiar to that of kiln head at the secondary outlet. When the natural gas or the primary air is used, there is no cooling zone for the kiln head. The highest temperature of the calcining zone is at the feeding port of the calciner kiln. The starting position of the calcining zone can be defined by the interface between the calcining zone and the volatile component combustion zone.
The rotary calciner kiln produced by Henan Hongxing Mining Machinery uses the most advanced hydraulic catch wheel device with technical innovation; the plunger pump is with high measuring accuracy and the sealing device is with advanced technology at home and abroad.