Ceramic Sand Kiln
11/23/2012 12:39:15 AM
Ceramic sand kiln equipment is widely used for the calcining and production of a variety of ceramsite materials , such as dolomite, kaolin, bauxite, refractory furnace materials, cement, limestone, titanium powder, alumina, mineral, activated carbon, coke, slag, magnesia, zinc oxide, special cement, etc.
The ceramic sand kiln has the following structure and working principles.
First, the ceramic sand kiln equipment is composed by the rotating cylinder, supporting device, supporting device with catch wheel, the sealing device, coal-injection duct device and other components.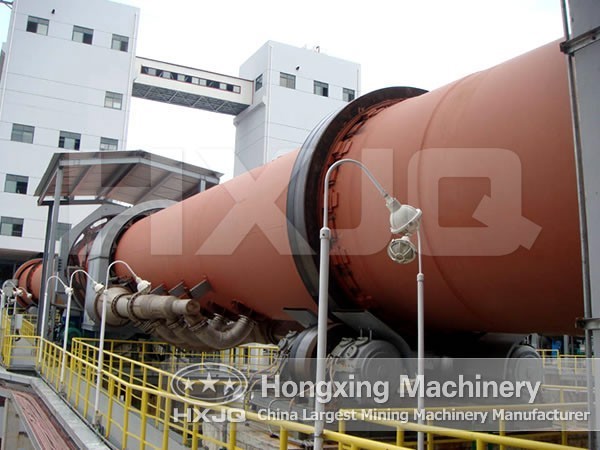 Second, there is accessory drive gear for the transmission parts besides the main drive to ensure that the kiln body can still rotate slowly when the main drive power is interrupted, avoiding the deformation of the kiln body. The kiln head uses the hood shrouds for sealing. The kiln end is equipped with axial-contact sealing device to ensure the reliability of the sealing.
Third, there is certain slope between the kiln body and the level. The entire kiln body is supported by the riding wheel. In addition, there is catch wheel device to control movement of the kiln body.
The ceramic sand kiln produced by Henan Hongxing Mining Machinery has the following characteristics.
First, the ceramic sand kiln has the simple structure with high unit volume, long service life of the furnace, high operation rate, stable operation, high heat transfer efficiency, and low heat consumption.
Second, the temperature control is automatic, which can achieve over-temperature alarm. The secondary air preheating can be used. The kiln liner has long service life.
Third, the advanced sealing technology and devices for the kiln head and kiln end can achieve stable operation and high yield.