dust collector
12/4/2012 7:18:43 PM
In the cement industrial production, in order to improve the efficiency of the grinding system and reduce the energy consumption of the products, circuit grinding system is commonly used. As the very important component of the system, the performance of the dust collector has direct impact on the working efficiency of the system. Therefore, the research work about the dust catcher has been the emphasis of research institutes and industrial and mining enterprises. The efficient compound raw material dedicated dust collector is a kind of new generation of dust collector equipment. The technical staffs of Henan Hongxing Mining Machinery combine with the advanced dust collector technology at abroad and well apply the plane vortex theory to the cyclone dust collector. The use has proven that the separating efficiency can be up to 80% to 85%. In addition, the fineness adjustment is flexible and the performance is reliable.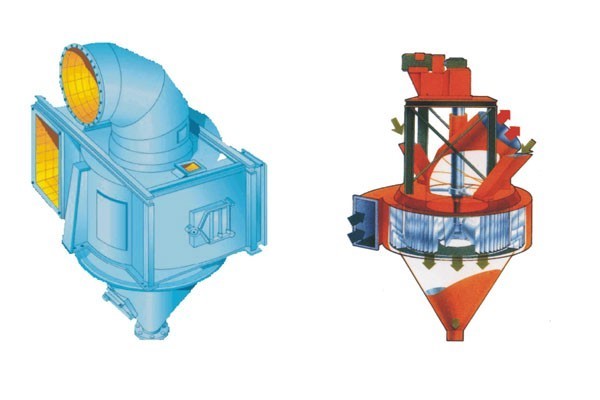 Hongxing efficient dust collector has the following technical advantages.
First, the optimized air speed can allow more materials to directly enter the dust collector. Therefore, the dust collector is more suitable for large-scale production. The structure is very stable. The yield of the grinding system can be improved about 30% to 50%.
Second, the advanced structure allows the air amount, yield and the feeding to change in large range without affecting the separating efficiency. The classifying performance is very stable.
Third, the classifying principle is advanced. This kind of the dust collector combines with a lot of separating principles. The aviation aerodynamics analysis method has been used in the design process so that the resistance of the device is significantly reduced.
Forth, the hierarchical flow field airflow speed is stable. The distribution of materials is uniform.