Mobile Mining Plant
12/4/2012 11:14:02 PM
Tyre mobile crusher is mainly used for the material processing of the moving operations, such as metallurgy, chemical industry, building materials and utilities, especially the moving stone operation for highway, railway and the hydropower project. The users can use various configuration forms according to the different requirements for the type and scale. The tyre mobile crusher independently developed and produced by Henan Hongxing Mining Machinery Co., Ltd. has fully demonstrated its strong ability to the world, it can further consolidate the technology leadership of Henan Hongxing Mining Machinery Co., Ltd. in the field of crushing and screening machinery industry.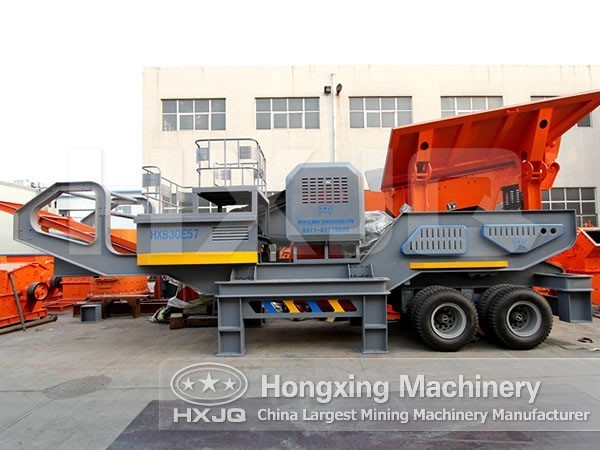 Compared with other types of crusher, the tyre mobile crusher has the following characteristics.
First, the portable crushing plant has the advantages of large crushing ratio, low power consumption and small vibration.
Second, the intelligent clear device can automatically clear the adhesion materials on the crushing cavity of the crusher machine by using the condition interval.
Third, the mechanical, electrical, hydraulic multiple protection devices and the interlocks can effectively protect motors, crushers, and the entire system.
The tyre mobile crusher produced by Henan Hongxing mining machinery is widely used in mining, coal, and the recycling of the garbage and construction waste, earthwork stone works, urban infrastructure, roads or construction sites and other site operations. This portable rock crusher can be used to process the topsoil, and a variety of other materials.