Stirring Tank Is Indispensable in Mining
12/29/2012 5:24:27 PM
The stirring tank is mainly composed of the following parts: 1. the mixing tank, it is a container to hold the stirring slurry. 2.the spindle component, it is a rotating vertical axis with stirrer (stirring round). 3.the motor and the transmission device, its transmission way includes belt transmission and gearbox transmission. 4. the auxiliary component, such as support beam, feeding pipe, discharging pipe, loop tube, the baffle on the slurry wall, and so on.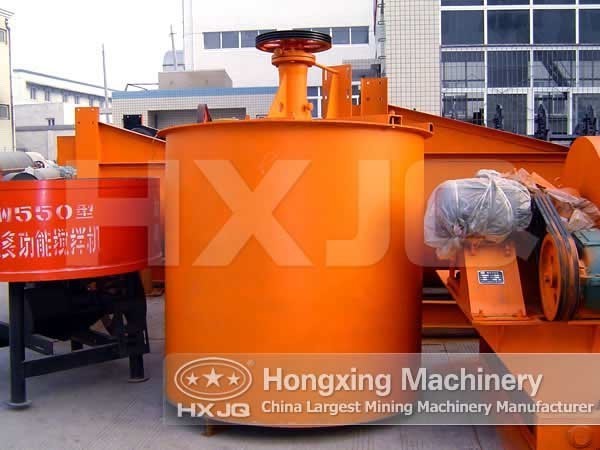 For the no-load test, it is necessary to inject water to the tank before starting the motor; while for the load operation, the current load should not exceed 85% of the rated current motor. It is necessary to inject the oil to the upper and lower bearing with oil cup or oil gun every three month. It is necessary to slightly adjust the bolt on the upper cover of the bearing, keeping that the bearing clearance will not be too large. It is strictly forbidden for the empty running of the stirring tank.
Finally, we should know that the stirring tank is indispensable equipment in the flotation separating process, and according to different applications, it can be divided into the slurry stirring tank, lifting stirring tank, and medicine stirring tank. The stirring tank can be used in many fields like mining industry and so on.