The structure and secure using of aggregate mixer
12/28/2012 6:01:14 PM
The aggregate mixer is composed by the drive mechanism, the drum, the ring gear and the gear. The new structure is simple and reasonable, the engaged gear and ring gear can effectively overcome the phenomenon of slippage between roller and agitation vat drum in rain and fog weather; transmission mechanism also can further eliminate the slippage.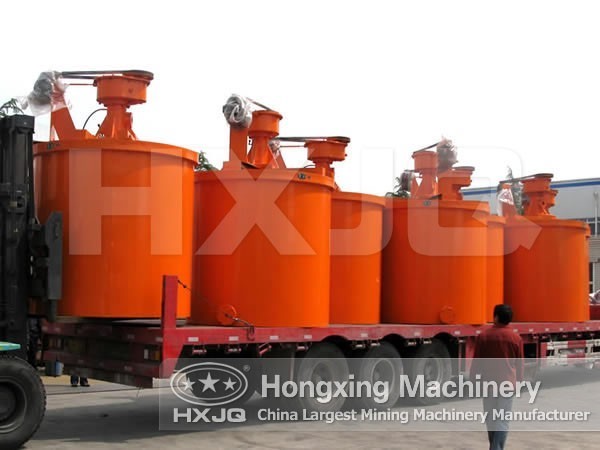 The secure using of mixer
1. The mixer should be set in a flat position, the front and rear axles should be underlaid with a square timber to lift the tire position and avoid moving when starting the machine.
2. The mixer should be equipped with secondary leakage protection; after switching on the powder, please carefully check the machine until the empty test to be qualified. In commissioning process, it is necessary to check whether the rotational speed of the mixing drum is appropriate; under normal circumstances, the speed of empty car is slightly faster than loaded car 2 to 3 rpm; if differ largely, please adjust the proportion between traction wheel and driving wheel.
3. Drum rotation direction should be consistent with the direction of the arrow, or, please correct motor wiring.
4. Check the flexibility and reliability of drive clutch and brake, the damage of rope, the state of track pulley, the barrier around accessibility and the lubrication of every part.
5. Having started machine, please pay attention to the normal functioning of various parts. And check whether the mixer blades are bent, screw is knocked out or loosen after stopping the machine.
6. When the concrete mixing is completed or machine has been stopped for more than 1h, please weed out the excessive stock and keep the machine clean.
7. Please cut off the electricity supply and lock the switch box to ensure safety when stop machine.