Applications and Advantages of Impact Stone Crusher
1/1/2013 6:33:10 AM
The stone impact crusher is widely used for crushing ore in railway, highway, energy, cement, chemical, construction and other industries. Its nesting grain size can be adjusted and crushing specifications are diversified.
Impact stone crusher uses new concept crushing technology with innovative design principle, fully meets the crushing of different material specifications and the new technology requirements of "more crushing less grinding". This machine not only has large breaking ratio, fine grain size and uniform product, but has low unit power consumption; it has few humidity requirements on the broken materials, suitable for any hard brittle materials; the aircraft design is unique so that maintenance and upkeep costs are greatly reduced.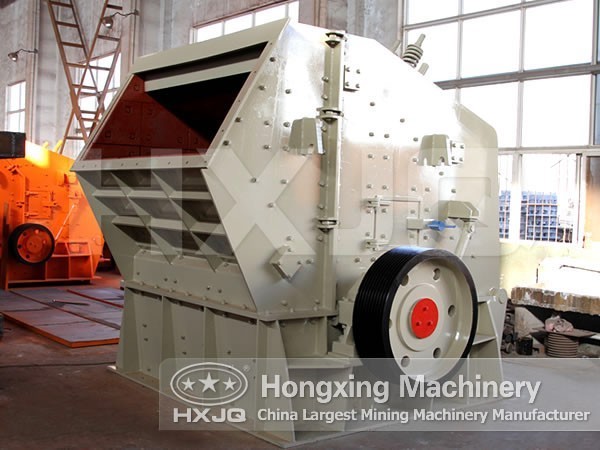 Advantages of Impact Stone Crusher
1) Simple structure, small size, light weight, large capacity, low production costs, large feed opening, high crushing chamber and strong adaptability to the high hardness materials;
2) Ore is broken along the joint plane, so it has less power consumption and high efficiency;
3) Breaking ratio is large to 40, simplifying the crushing process and reducing the cost of the concentrator equipment;
4) The gap between counter plate board and hammer can be easily adjusted, effectively controlling the discharge size with good particle shape;
5) High chromium plate hammer has strong impact resistance, strong abrasion resistance and large impact force;
6) Keyless connection makes maintenance easy, economical and reliable;
7) Full-featured breaking, high productivity, small mechanical wear, high comprehensive benefits;
8) It has a selective crushing effect, and the particle size of crushed product is relatively uniform, widely used for the construction of the bridge, high-speed roads, docks and airports.