The Conservation of VSI Sand Maker in Low Temperatures
1/10/2013 6:04:51 PM
1. The management and operating personnel should learn the concerned construction knowledge and requirement of vsi sand maker in winter in advance, do good plan on materials, accessories and maintenance for winter construction to ensure the smooth progress of construction in winter.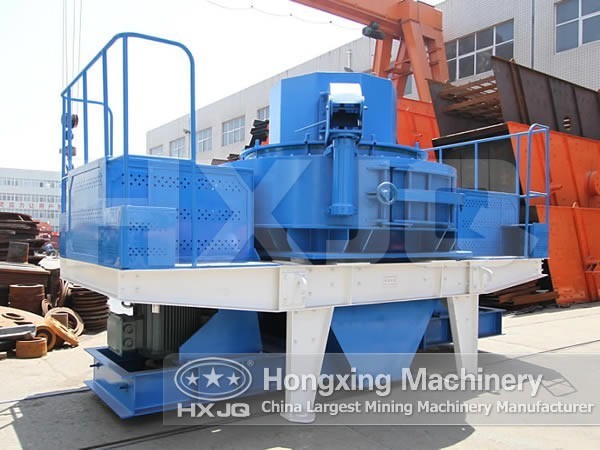 2. Conduct a comprehensive inspection and preheat before starting work.
3. Before the temperature is below freezing, replace the transmission oil and lubricating oil of steel machinery, air compressors, pumps, tower cranes, sand making equipment with -25 # lubricant.
4. The pipe-laying of pump should follow the principles of shorter lines, less elbow and tighter joints. The connection of pump and distributing device pipe should be tight without leakage. In the case of low temperature or cold weather, the pump tube should be wrapped with rubber insulation materials. Before pumping concrete, wet the whole pipeline with hot water to keep the concrete working continuously.
If occur failure, down time should be not more than 45 minutes; or if the concrete appear segregation phenomenon, the residual concrete in tube should be immediately rinsed.
5. Arrange someone to be responsible for eliminating stagnant water, snow and ice, sediment, and other debris to keep workplaces free of standing water and icy.
6. The machine should stop working in the case of snow, strong wind and heavy fog weather or mechanical failure.
Sand maker is the most common mining machinery used in open-air production in large gravel plants, so when the cold winter comes, we must pay more attention to the day-to-day maintenance and regular maintenance.