Grinding Miller Is Key Equipment for Grinding
1/15/2013 6:05:34 PM
The grinding miller is mainly composed of the feeding part, discharging part, rotating part and driving part (including gear box, small transmission gearwheel, motor and electric control device, etc). The hollow shaft is made of cast steel with a liner can be changed, while the big rotation gearwheel is made by the processing of cast hobbling. The grinding miller has wearable liners in the drum, so it has good wear resistance. The grinding miller has outstanding features of low noise and low pollution; low running cost and high benefits; low energy consumption and high working efficiency; stable running and reliable work; easy to operate and convenient to maintain, etc.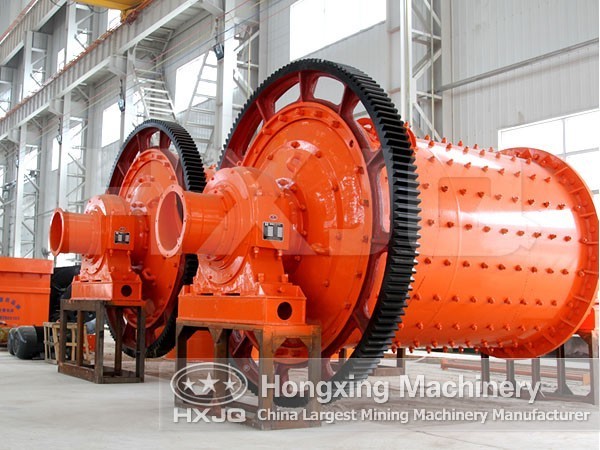 The industrial grinding machine, a type of grinder mill, is a cylindrical device used in grinding (or mixing) materials like ores, chemicals, ceramic raw materials and paints. Industrial grinding machine is a key piece of equipment for grinding crushed materials, and it is also widely used in the production lines for powders such as cement, silicates, refractory material, fertilizer, glass ceramics, etc., as well as the ore dressing of both ferrous and non-ferrous metals. There are two ways for the industrial grinding machine to grind materials-the dry way and the wet way, and according to the different mine expelling ways, the grinding miller can be divided into tabular type and flowing type.
This kind of grinding miller is a horizontal cylindrical rotation device with two chambers and grids driven by the brim gearwheel. In the first chamber, there are stage liners and ripple lines as well as the steel balls with various specifications. The centrifugal force, produced by the rotation of barrel, takes the steel ball to a certain height, and then the balls drop down by gravity for thumping and grinding the material. After the coarse grinding in the first chamber, the materials are fed into the second chamber through segregate screen, and there are flat liners and steel balls in the second chamber. The materials will get further grinding in the second chamber. At last, the materials will be discharged through the discharging screen.