Superior Performance of Hongxing Sand Production Line
2/23/2013 1:24:58 AM
According to the survey, the current domestic natural sand is in over-exploitation, which not only damages the environment, but also causes the aggregate supply shortages and exacerbates the contradictions of the construction industry and gravel supply.
The source of high-quality sand and gravel aggregate is the focus of attention of the public investor, therefore, Hongxing Machinery developed the production of efficient and environmentally friendly sand production line to meet the current situation of shortage of natural sand and provided customers with quality products and personalized service.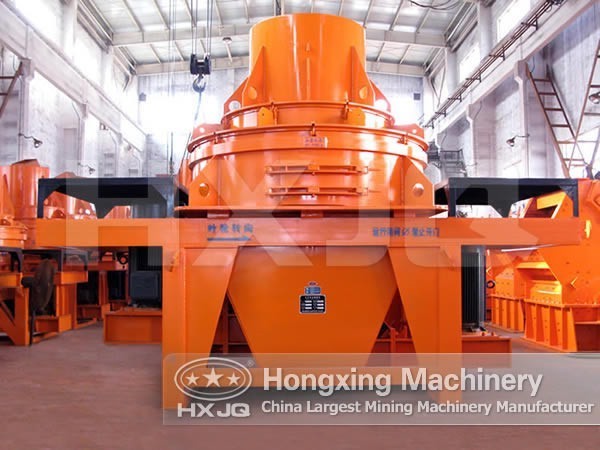 Sand production line produced by Hongxing Machinery has superior performance. First, stone will be fed into crusher by vibrating feeder evenly to be preliminary crushed. Then, the materials generated by the belt conveyor will be fed into sand making machine for further crushing, and the materials after crushing by belt conveyor will be fed into vibrating screen for sieving.
The production line is mainly composed of vibrating feeder, jaw crusher, cone crusher, impact crusher, belt conveyor, sand washing machine and fine sand recovery system and other systems. The product size is to be combined and graded according to the user's needs. The dry production process can be equipped with separation and dust removal equipment.
The full set of sand production line equipment produced by Hongxing Machinery can design products according to different requirements of production, model specifications, and provide customers with site design and technical guidance, to fully reflect the design of reasonableness, effectiveness, and applicability, large capacity, low wear, low running costs, so as to meet different process requirements of customers and create the largest profit margins for investors.