Crusher Occupies World Market Since Its Birth
2/25/2013 5:59:01 PM
Crusher refers to grinding machinery with more than 50% compound particle size of the total greater than 3mm, and it can be divided into primary crusher, secondary crusher and fine crusher in production in accordance with the requirements of the specific process. The crusher has quickly become the "meat and potatoes" of the market since its birth, so in today's development, it has been an integral part of the economic construction.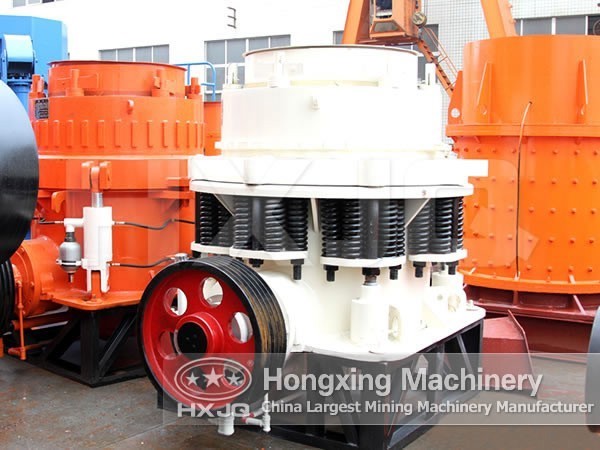 In metallurgy, mining, chemical, cement and other industrial sectors, there are a lot of raw materials and construction waste that need to be processed by crusher every year. For example, in the cement plant, the raw materials must be crushed for burning into clinker, and then the clinker will be milled into cement. In separation plant, useful minerals must be crushed to the required size of the grinding process for concentration, and then, the raw and useful minerals provided by cone crusher will be ground to the monomer separation granularity by grinding mill.
In addition, in the chemical and power industry, raw materials crushed and ground by crushing and grinding equipment machinery can increase the surface area of the material, to create favorable conditions to shorten the chemical reaction time of the materials. In the construction and road-building industry, the raw material needs to be broken by crushing machinery into particle size with the next step operational requirement. With the rapid development of the industry and the rapid reduction of resources, it is very important to re-use the construction wastes in various departments, and the further processing of these wastes need to be crushed by crushing machine.