Superior Performance is Desired by Sand Making Production Line Investors
8/19/2013 8:00:52 PM
According to the survey, the over exploitation of natural sand at present not only damages the ecological environment, but leads to short supply of sand and stone materials in the construction industry. The source of high-quality sand aggregate becomes a focus concerning many investors, for this reason, Hongxing Machinery independently researches and develops high-efficiency and environmentally friendly sand making equipment to solve the short supply of natural sand and provide high-quality products and personalized service for the customers.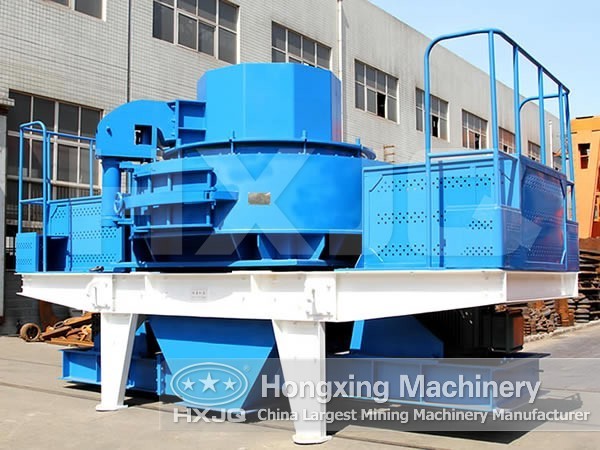 The working performance of Hongxing sand making production line is superior. First, vibrating feeder evenly sends the stone materials to jaw crusher for primary crushing. Then the crushed materials are sent by belt conveyor to sand maker for further crushing and the finely crushed materials are sent by belt conveyor to vibrating screen for screening. Finally, the materials reaching the granularity requirement of final products are sent to sand washer for washing and then sent out by belt conveyor to become final products and the materials that do not reach the granularity requirement of final products are returned from vibrating screen to sand maker for re-processing, thus forming closed-circuit cycle.
This production line is mainly composed of vibrating feeder, jaw crusher, cone crusher, impact crusher, belt conveyor, sand washer and fine sand collecting system. The granularity of final products can be combined and classified according to the needs of the customers. When using dry type processing technology, it can be equipped with coarse and fine powder separator and dust collector.
Henan Hongxing Mining Machinery Co., Ltd. is a professional manufacturer of a complete set of sand making production line, and we can design the product according to the different requirements for output and model and specifications, provide site design and all-round technical guidance and create the largest profit margin for the investors.