Features and Advantages of Ultrafine Grinding Mill
3/9/2013 1:20:56 AM
Ultrafine grinding mill is the crushing equipment that is mainly used for processing mineral materials in metallurgy, building material, chemistry and mines. The ranges of the materials than can be crushed by this grinding mill include quartz, feldspar, china clay, argil, calcite, talc, gypsum and other materials whose hardness is below 7 Mohs and humidity is below 6%.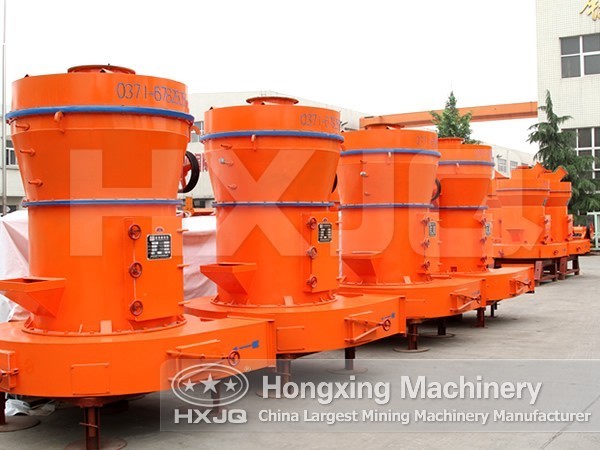 Features of Ultrafine Grinding Mill
1. Small noise and vibration;
2. Big pressure and high content of fine powders;
3. Even abrasion of the grinding ring and grinding roll, long service life;
4. Suitable for processing hard materials;
5. Low content of iron in micro powders;
6. Able to continuously run and oil injection to the bearing room of the grinding roll is not influenced.
7. Small electricity consumption, high efficiency and convenient installation and maintenance
8. Improved production efficiency with scraper knife for material feeding inside the grinding mill.
Technical Advantages of Ultrafine Grinding Mill
1. The utilization rate of the abraded materials is high and its service life is about four times that of Raymond mill.
2. When used for processing fine sand, it has more obvious effect than other grinding mills.
3. It is highly efficient equipment for removing sulfur in the power plant.
4. As the pre-grinding mill of ball mill, it can improve the efficiency of ball mill by 50%.
5. It is mainly used for crushing all kinds of crisp materials.