Wide Application of Raymond Mill in Gypsum Powder Processing Industry
3/8/2013 5:37:29 PM
Gypsum powder is one of the five gel materials and plays an important position in the economy. It is an important industrial raw material which is widely used in many industries such as construction, building material, industrial mold and art model, chemical industry and agriculture, food and medicine and cosmetic field.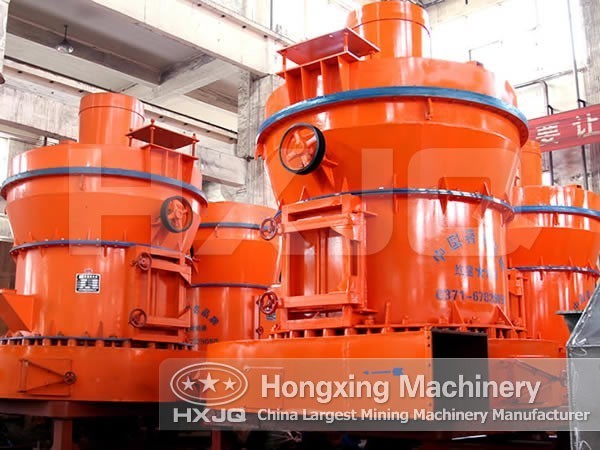 Gypsum has long been applied, but in the early stage it is simply used for making chalk, putty, tofu and simple artware, due to the lack of deep research and development, it was not valued by people then. In the late 1970s, especially even since the reform and opening up, with the fast economic development, large quantities of construction industry, building material and other relevant industries have dramatically increasing demands for gypsum and it is more and more valued by people and now the gypsum powder production industry has become a huge emerging industry.
Raymond mill can process gypsum into different specifications, fineness and output and it is especially suitable for the processing and production of gypsum powders. Compared with common powder grinding mills, this equipment has high efficiency, low electricity consumption, small coverage size and one-time investment. The final granularity of Raymond mill produced by Hongxing Machinery can be arbitrarily adjusted in the range of 80-325 mesh and some materials can reach 2000 mesh so that the gypsum powders can meet the fineness requirement in the market, so that it is ideal gypsum powder processing equipment.