The Great Importance of Thrust Plate to Jaw Crusher
3/17/2013 5:29:47 PM
Thrust plate of jaw crusher not only plays the role of protecting device, but can effectively regulate the size of discharging mouth of jaw crusher.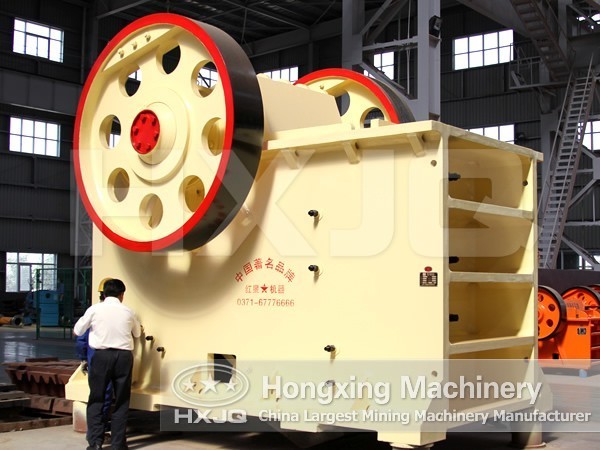 The trust plate is linked with movable jaw, movable jaw plate can pass dynamic action by reciprocating swing operation back and forth, in some cases, it effectively protects the safety of the equipment; the length of the thrust plate can control the size of the discharging mouth so as to control the discharging granularity of products.
As the insurance device of jaw crusher, thrust plate is generally cast by a whole cast iron, two pieces of thrust plates are connected by a screw to become an overall thrust plate. When the non-crushed materials, such as broken steel segment, iron and other non-broken materials enter into the crushing cavity of jaw crusher, equipment load increases; thrust plate then can protect the main components of the equipment from being damaged.