Ore Beneficiation, Ore Separating Line
3/16/2013 1:23:22 AM
Brief Introduction to Ore Beneficiation
Ore beneficiation refers to the process in which, according to the physical and chemical property of different minerals in the ore, crush and grind the mineral ores and then use the dressing methods of gravity separation, flotation separation, magnetic separation and electricity separation to separate the useful minerals and gangue minerals, and separate the useful but symbiotic minerals and remove or reduce the harmful foreign matters to gain the raw materials needs for metallurgy and other industries.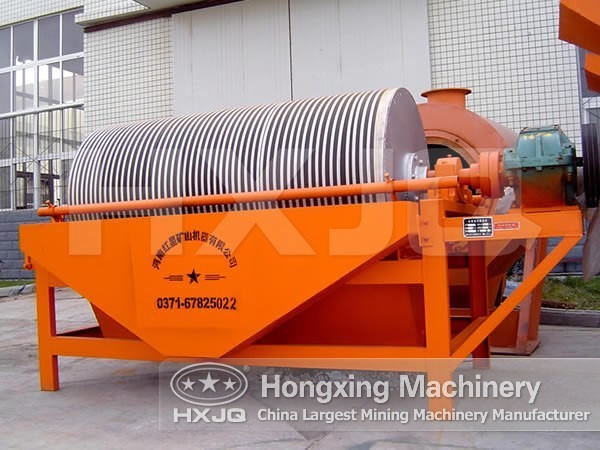 Equipment Used in Ore Separating Line
The equipment used for ore beneficiation mainly includes two types: main equipment and auxiliary equipment. The main equipment include crushing machine, ore screening equipment, ore grinding mill, classifier, flotation machine, jigger, mineral processing shaking table, mining separator, spiral concentrator, mining spirals and dryer; the auxiliary equipment include conveyor machine, sand pump, ore feeder and crane.
The Production Flow of Ore Processing Plant
The mined ores and rocks are primarily crushed by jaw crusher to the reasonable fineness, and then are sent by bucket elevator and ore feeding machine to ball mill for crushing and grinding. The fine rocks and ores ground by ball mill will go for classifying. The spiral classifier classifies the ore mixture according to the principle that solid particles with different proportions have different dropping speed in the liquid.
When the classified ore mixture goes through magnetic separator, the magnetic materials are separated by the magnetic force and mechanical force according to the magnetic susceptibility of various minerals, and then the magnetic separator will go through the bucket mixer. The separated materials often contain a lot of water, so that they must be concentrated by the ore concentrator, and then dried by the dryer machine, and finally dry minerals can be obtained.