Sand making Machinery, Sand Making Plant
4/13/2013 1:35:53 AM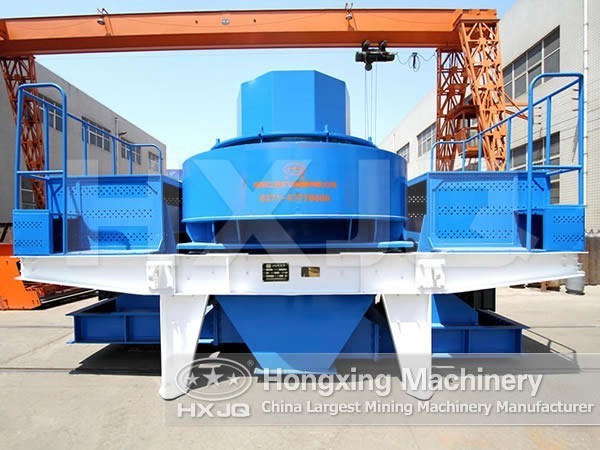 Brief Introduction to Sand Making Machinery
Sand making machinery is specially used for producing building sand and road sand. The sand making machines such as third generation sand making plant and fifth generation sand making machine are sand making machinery. In addition, the sand making plant can also be combined with crushing equipment and sand screening machine to form a sand making production line and stone production line. Sand making plant has many features such as reliable performance, reasonable designing, convenient operation and high working efficiency.
Production Flow of Sand Making Machines
First, the stone materials are primarily crushed by the coarse crusher, and then the coarsely crushed materials are sent by belt conveyor to the tertiary crusher for further crushing. The finely crushed materials are then sent the sand vibrating screen to be screened into two types: the type that satisfy the feeding granularity of sand maker will be sent to the sand maker and the other type will be returned to the tertiary crusher. The stone materials that are sent to sand maker will be made into sand and become finished sand after being cleaned by sand washing machine. In the sand making process, sand dryer may also be needed.