Construction Chute, Gravity Spiral Chute
4/16/2013 5:18:33 PM
Construction chute, a type of gravity spiral chute, is suitable for separating non-ferrous metal, rare metal and non-metallic objects of particle size between 0.3-0.02 mm, such as iron ore, ilmenite, chromite , pyrite , zircon, rutile, monazite, tungsten tin ore tantalum, niobium, etc.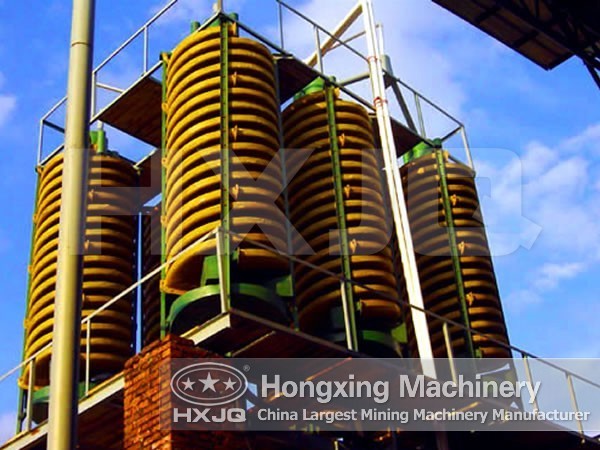 Structure of Construction Chute
Construction chute is composed of feeding homogenizer, cross (or tripod), feeder trough, spiral groove, intercept, gather and trough pillar.
Advantages of Gravity Spiral Chute
This equipment has stable process, easy control, high enrichment ratio, high recovery rate, small footprint, small water consumption, simple structure, without motivation, large capacity, easy installation and operation, small investment, quick effect, etc.