When does Cement Rotary Kiln Need Speed Reduction?
3/12/2014 11:05:07 PM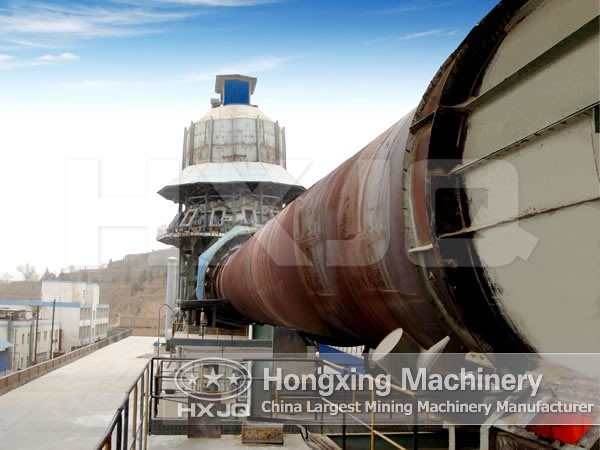 In the industrial production, when rotary kiln needs cooling and temperature rise, its running speed needs to be slowed down. Here Hongxing Machinery will give a detailed analysis on the speed reduction of cement rotary kiln.
When rotary kiln needs cooling or temperature, the amount of expansion and contraction produced by the kiln and refractory brick is different. If the difference is large, the refractory brick of rotary cement kiln will be damaged due to stress. In the daily examination and repair process, we usually find that there are cracks on the refractory brick of rotary cement kiln, and big part of influencing factors is that when rotary kiln has temperature rise and be cooled, the running speed of the kiln is too fast. For this reason, we should be slow down the running speed of rotary kiln. In the temperature rise process of every stage, customers need to pre-estimate the maximum amplitude and take a proper record, and the operators need to control the running speed strictly according to the temperature rise and cooling curve of rotary kiln. In addition, check the temperature every half or one hour to see whether it departures the normal value. Among the parameters, the high-temperature fan and air door of rotary kiln are the keys to speed control.
Hongxing Machinery has engaged in the production of rotary kiln for over thirty years. The rotary kiln produced by our company is comprehensive in types, high in quality, and our company has rich production experience, powerful economic strength and perfect service system. Welcome customers to our company for visit and inspection, or email us to sales@hxjq.com