Reasonable Operation of Feeder is Crucial to Ore Dressing Line
9/22/2014 11:50:44 PM
Feeder is the important equipment in ore dressing process, which is the foundation to ensure the continuous operation of the whole production line. The reasonable operation of the feeding equipment is the key to control the working efficiency of the ore dressing line. Therefore, we have put forward the reasonable operation conditions of feeder. The general length of the feeder is 0.9-5m and the production capacity of up to 300m'/h or much larger. It is mainly used for granular and small shaped materials, which is rarely used for medium blocks of material. Feeder has many advantages such as relatively simple structure, less investment, reliable operation, stable running, lower power amount during the feeding process and easy adjustment, which can realize automatic control and measurement of the feeding process.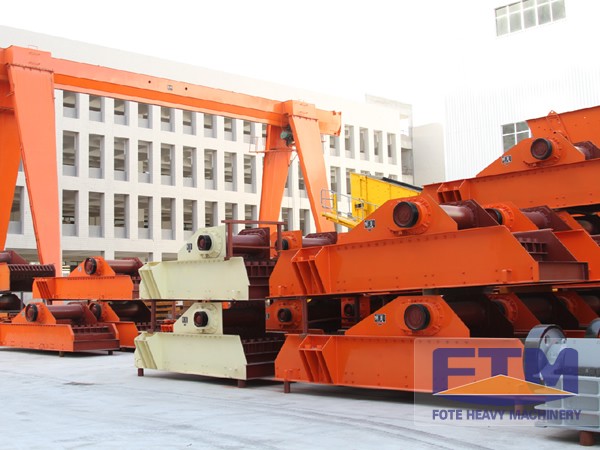 Feeder machine is an indispensable part ore dressing production line, which is arranged on the discharge hopper. It transfers the material in the hopper continuously and uniformly to the next working procedure. Generally, there are following requirements of feeder:
(1) It should have identified and uniform flow;
(2) The feeding can be adjusted within a certain range, and it is better to use the automatic control system;
(3) Reasonable structure, which can adapt to the requirements of material properties and process. It can satisfy the size requirements between devices;
(4) Less wear, not easy to stick material, no material leakage problem, little dust, etc. Now the commonly used feeding equipment of ore dressing line mainly include: belt feeder, chute feeder, disk feeder, vibrating feeder, etc.
Feeder plays an important role in ore beneficiation line, and all kinds of mineral processing equipment has formed the complete ore dressing line. Hongxing Machinery is a professional feeder manufacturer, which offers favorable feeder price and excellent quality feeder. We will take the interests of customers as the goal, and constantly develop new products to meet various needs of customers.