Mobile Crusher Effectively Solves the City Construction Waste Problem
11/18/2014 1:48:58 AM
With the continuous development of economy in China, city construction waste has become more and more serious, construction problems in cities need to be solved, especially the rapid development of the current stage of urbanization, many of the city's old houses are facing the fate of being dismantled, but now many city garbage has not been fully utilized. With the development of mobile crusher, construction waste has been gradually developed and utilized after the crushing process. The construction waste after crushing has become a good construction material, which is widely used in construction industry, roads and other fields.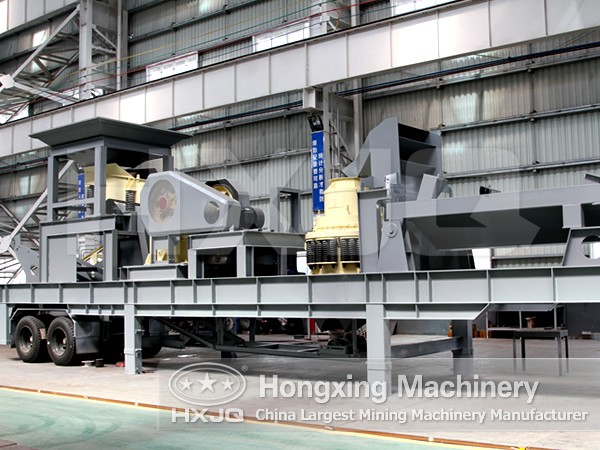 Mobile crusher can be divided into crawler mobile crusher and rubber-tyred mobile crusher. The mobile crusher produced by our company is the construction waste crushing equipment with the integrated combination, large output, high efficiency and convenient operation. According to the production requirements, it can have flexible configuration. After the coarse, medium and fine crushing processing, the construction waste can be crushed a certain size, and these aggregates used in roadbed stone, housing construction, cement production and other fields. Construction waste mainly includs debris sand stone, concrete, brick, steel, wood and other debris. With the processing of mobile crusher, they will become the resources which can be used again. The open-air piling up construction waste after processing contributes the protection of the environment of the city, while we can also use these waste resources effectively, so as to promote the recycling utilization of construction waste.
Mobile crusher has reasonable matching of various crushing equipment, and the whole production flow has reliable operation, smooth discharge, convenient operation, high efficiency and energy saving. Especially the good mobility, which can extend along with the raw material or construction sites to carry out a variety of combinations, so as to meet different production needs. Hongxing Machinery has mobile crusher for sale. The mobile crusher produce by our company has excellent quality, reasonable price and considerate after-sales service. If you want to know more information, please leave us a message below or send emails to us. We will answer you as soon as possible. Welcome to pay a visit to our company!