How Does the Jaw Crusher Carry Out Crushing Operations?
7/7/2015 2:48:18 AM
The construction of High-speed rails in our country marks the significant improvement and progress of our technological level. Sand and gravel aggregate occupies a very important part in the whole foundation of high-speed rail construction. Thus jaw crusher accordingly plays an essential role in stone production and aggregate production lines and pushes the entire industry to develop into a new step. Thus it can be seen that jaw crusher has an extremely wide application in in sand and gravel production lines, as well as sand-making production lines.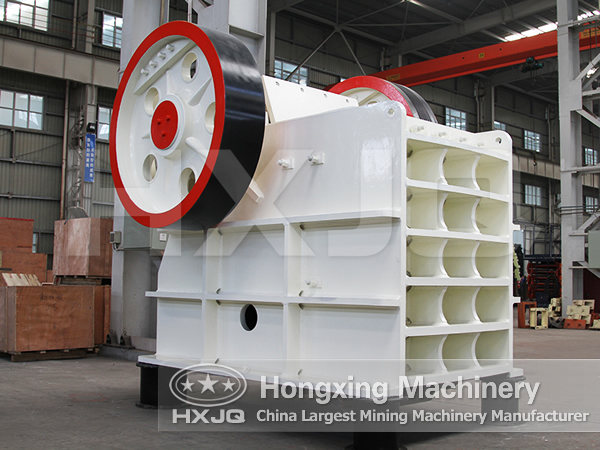 The quality of aggregates determine the progress of construction stage. Only the fundamental sand and gravel aggregate has a stable and superb quality, can we ensure the construction progresses smoothly. Jaw crusher which usually used as the first step of all kinds of ore crushing operations in stone production lines takes advantage of the principle that the jaw plates extrude mutually to process materials. It is capable of processing various ores whose compressive strength are not higher than 320 mpa to moderate particle size for one-time.
In generally, jaw crusher is not able to accomplish operations independently, but to coordinate with other crushing and screening equipment to form a production system, so as to achieve a precise processing on the ores and rocks and improve the quality of different ores.
Henan Hongxing Mining Machinery Co., Ltd. is a specialized mining machinery manufacturer and has jaw crusher, cone crusher, hammer crusher, double roll crusher, impact crusher and many other crushers for sale. We always stick to provide the best mining equipment for customers. Welcome to your inquiry!