How to Solve the Slag-Bonding Phenomenon in Gold Dressing Production Line?
6/29/2015 2:08:40 AM
The dressing production line is actually set up to separate useful minerals from impurities, and gold dressing production line is mainly used to extract the gold in the minerals through crushing and fine-grinding to make gold part with other stones.
A full set of gold ore dressing process includes crushing, grinding, grading, flotation, concentration, drying, and so on. In the whole production process, no matter which step goes wrong, it will definitely affect the final separation effect. In the actual operation, people often find that gold dressing equipment is liable to happening slag-bounding. What cause this problem and how to fix it?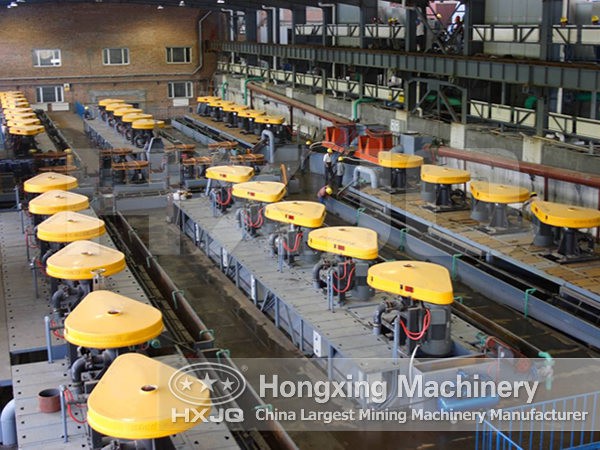 Even though the heat transfer area of the supporting boiler of gold ore dressing equipment is able to meet the requirements of production, the slag coagulating pipe is generally only 6 meters from the uptake flue, which is too close, and the exhausted smoke contains a large amount of impurities. After a long-term accumulation, it will affect the heat transfer effect of gold ore dressing equipment.
So how to eliminate the slag-bonding phenomenon? We can heighten the convection part of the gold ore dressing equipment for 1.4 meters, and add a slag-hanging device at the tail. In addition, we should take advantage of the twice regular in-furnace inspection and open the pipeline to clean up the slag.
Fote Mechanical possesses a outstanding team with professional dressing technologies and will spare no effort to provide customers with the most reasonable configuration and the most effective gold dressing production line.