Crawler Mobile Crushing Station Brings a Green Revolution to Urban Construction
11/4/2015 12:38:28 AM
In the process of infrastructure construction and urban construction, a large amount of construction waste emerges. These construction waste if not treated properly will affect both our production and life. The traditional treatment of construction waste is landfill, but this method makes our production, life and environment suffering many serious dangers. So it is necessary to seek new ways to deal with construction waste.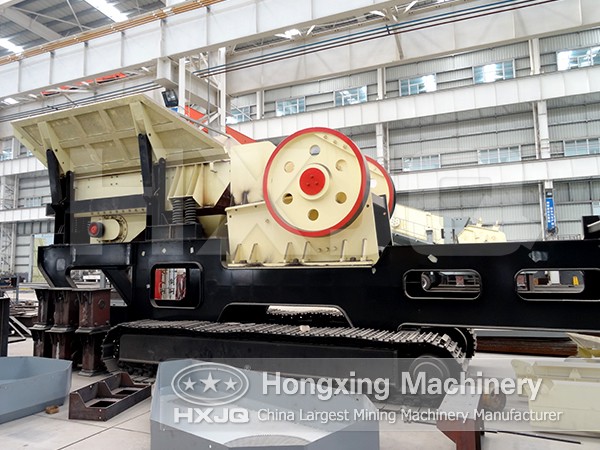 If construction waste is accumulating continuously, it not only wastes a great deal of land resources, but also consumes a lot of money in the transportation and burying. If there isn't a better way to deal with construction waste, it will aggravate the environmental pollution of the city and result in the waste of resources. The emergence of crawler mobile crushing station has successfully solved this problem from the root and brings a green revolution to urban construction.
Crawler mobile crushing station is composed of vibrating feeder, jaw crusher, impact crusher, vibrating screen and so on. The specific equipment can be combined freely according to the actual demands of crushing. Construction waste may be generated in various areas. Crawler mobile crushing station largely lowers down the transportation cost in virtue of its excellent mobility and flexibility.
Our company is engaged in producing all kinds of large mobile crushing stations which can satisfy customers' different requirements. You consultation is welcome at any time! Consulting Tel: 0371-67833161.