Industrial Milling Machine Continues to Overcome Difficulties
8/17/2016 6:40:42 PM
Hongxing Machinery has many years of production experience and we are professional in manufacturing all kinds of industrial milling machines. Hongxing Machinery mainly focuses on producing various large and medium-sized crushing equipment, sand making equipment, ore dressing equipment, milling equipment and etc. Our industrial milling equipment is in a constant innovation and improvement. Each model of milling machine has been greatly improved in both technology and quality.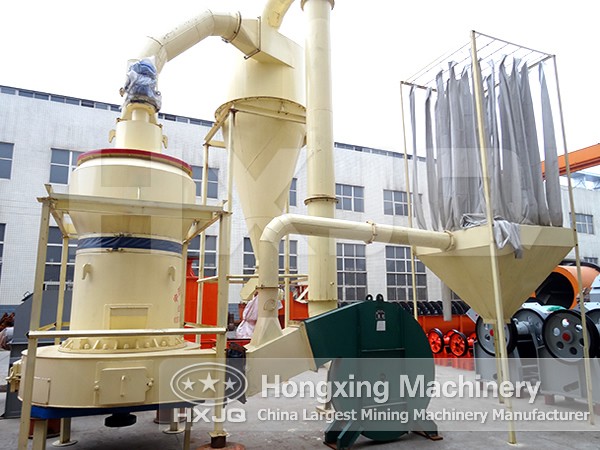 For example, Raymond mill machine also develops continuously. It gradually develops to today's 6R Raymond mill from the initial 3R Raymond mill. Now the 6R Raymond mill has a very broad application area. In addition, our high pressure roller mill and ultrafine mill have been certified by the market and get a great many customers' favor.
The currently used Raymond mills all have limitations on feeding particle size and output. In general, materials need to be crushed to the required feeding size by jaw crusher before being sent to the milling machine for powder making. Besides, this process is of low production and serious pollution, which is one of the difficulties need manufacturers to overcome as soon as possible.
Hongxing Machinery has been walking in the forefront of industrial milling technology. Our company constantly introduces advanced foreign technologies of Raymond mill, ball mill, high pressure micro powder mill and so on. To today's new-generation high strength pulverizer and ultrafine milling machine, Hongxing Machinery is walking to the frontier of science and technology step by step.
If you want to get more information about our milling equipment and grinding equipment, please leave a message on our website. We will contact you as soon as possible.