The Precautions of High Pressure Roller Crusher
9/1/2016 7:37:26 PM
High pressure roller crusher is a kind of old-type crushing equipment. It is of simpler structure and less over-crushing phenomena. The shape, dimension and arrangement of the teeth on the roller can be changed according to material properties. High pressure grinding roller crusher is competent for the secondary and fine crushing of various medium-hard and soft ores. For example, in the sulphuric acid plant, it usually adopts jaw crusher to undertake the primary crushing to reduce the diameter of the particles to 20mm or 30 mm, then send them to the high pressure grinding roller crusher for secondary crushing, in order to decrease the ore diameter to below 5 mm and meet the requirements of the fluidized bed roaster.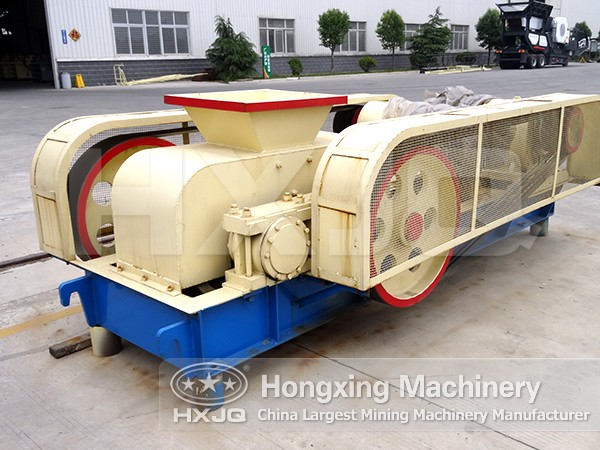 High pressure roller crusher is cater for the use of crushing all kinds of hard and soft rocks and ores in the departments of beneficiation, chemical, cement, refractory materials, abrasives, and building materials.
The precautions of high pressure roller crusher:
1. Reinforce the iron-removing work of the feeding. If something that cannot be broken fall into the middle of the rollers, it will cause damages to the crusher and result in machine halt. So we should install iron-removing device.
2. Viscous materials are easy to block the crushing space. When to manage such blocking failures, we should close down the equipment first.
3. When the materials to be processed contain an amount of massive blocks, because the lump ores are easy to be squeezed out of the crushing space, so we should pay attention to avoid personal injury or damages to the equipment.
4. After the high pressure grinding roller crusher is running for a long period, the roller surface will be badly worn and it will cause the product granularity too thin. At this time, we should pay attention to adjusting the discharging mouth or inspecting and maintaining the equipment.
5. Strengthen the inspection of double roller crusher equipment and timely add lubricating oil to the lubrication parts, so as to keep a good lubrication condition.