Two Analysis Methods of Crusher Structural Motion
12/15/2016 7:39:23 PM
Mentioning the Metal, non-metallic, chemical minerals and cement, building materials and other industries, naturally we will refer to the crusher. With the rapid development of the above-mentioned industries, the quantity demand of the crushing materials increases day by day. The scientific analysis of crusher structural motion contributes to the design of crusher with more superior performance. Taking the jaw crusher as an example, experts in Hongxing machinery make an analysis of crusher structural motion with graphical method and analytical method.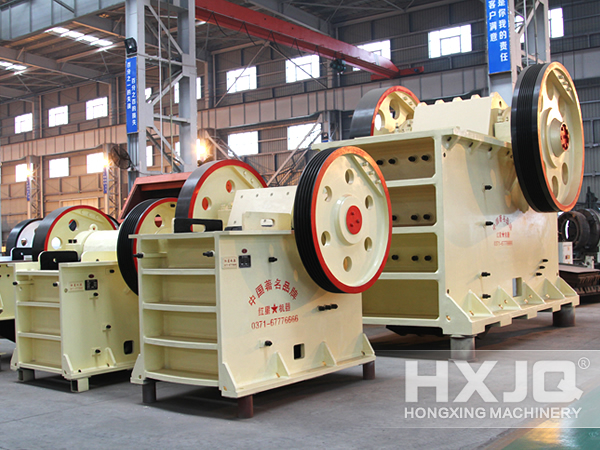 The graphical method is to draw on the cartridge paper. Its disadvantages are big error, time and energy waste and low accuracy. But it is available for its simple principle, visual ways, convenient drawing and simple learning. Applied with the computer aided technology, experts of Hongxing machinery solve the problems of graphical method properly. Using the Auto CAD software on the assist of drawing and calculation improves the working efficiency and satisfy the need of high design precision.
The analytical method is to write down the equation of the crusher motion trail firstly and then take a derivative of this equation to get the acceleration equation. Then you need calculate the displacement, speed and accelerated speed with computer programming. Use the MATLAB software to make numerical solution in the analytical method.
These two methods are the common methods in the analysis of structural motion. Combined with the computer aided function, the graphical method is simple, intuitive and convenient. But it only gets the motion of a fixed location. However, the analytical method can gain the motion of multiple locations; especially its combination with the computer makes the data more reliable.