Spray Dryer
10/11/2012 7:40:00 PM
The spray dryer is a kind of drying machine used to process the materials in slurry state. The spray dryer uses the spray method to make the materials become the fogdrops to disperse in the hot gas stream. The materials contact with the hot air in cocurrent, countercurrent or mixed flow manners so that the water can evaporate rapidly to achieve the drying purpose. The spray dryer is one kind of the continuous atmospheric dryers, which can be used to dry the fuel, intermediates, soap powder, and inorganic salts, etc.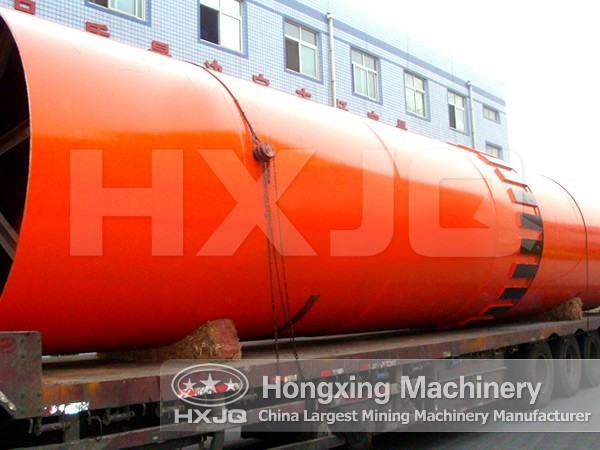 The air is transformed to the hot air by a heater and it enters the hot air distributor which is installed at the top of the drying chamber. And then the hot air uniformly enters the drying chamber and rotates spirally. At the same time, the hot air sends the feed liquid to the centrifugal atomizer at the top of the drying chamber so that the feed liquid can be atomized to the small atomized droplets. The liquid contacts with the air flow in cocurrent flow and the water can evaporate rapidly so that the materials can be dried to the finished products in a very short period. The finished products are discharged from the bottom of the drying tower and the cyclone separator. The exhaust air is drawn by the fan.
Using the spray dryer can help you to eliminate the concentrated operation or filter chemical unit operation. The drying time is extremely short, and the drying time is usually 5s to 30s. The spray drier is suitable for drying the thermosensitive materials and the materials are easily graded in the concentration process of the feed liquid. The flowability and the instant performance are good. The products for the spray dryer are fine particles. In order to adapt to the requirements of the environmental protection, only using the cyclone of the spray dryer system for separating and purifying the exhaust gases is not enough. Therefore, Henan Hongxing Mining Machinery Co., Ltd. uses the bag filter to purify the exhaust gas so that the dust content in the exhaust gas is less than 50 gas.
Prev Article:
Ore Tube Dryer
Next Article:
cooling machine