Spiral Chute Separator
11/23/2012 12:50:56 AM
Gravity spiral chute beneficiation belongs to the slant flow sorting process. The pulp is poured to the chute or the inclined plane with certain inclination. With the impetus of the water, the mineral particle groups become loose and then be layered. The upper light minerals are quickly discharged to outside of the tank, while the lower heavy minerals strand in the tank or be discharged from the lower part at low speed. Then, you can get the concentrates and tailings.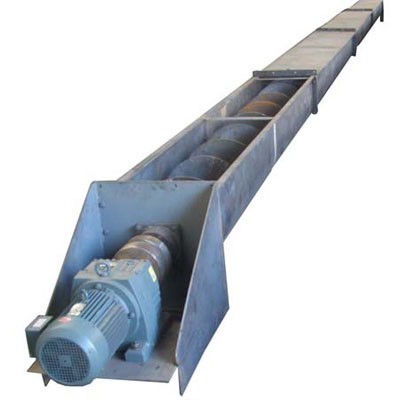 Spiral chute separator is the best equipment for mining and ore beneficiation. It is a kind of ideal equipment for mining sand. The spiral chute has the characteristics of reasonable structure, simple installation, small footprint, simple operation, stable ore beneficiation, large processing capacity, high efficiency, high concentration ratio, high recovery and stable operation. In addition, it has the advantages of light weight, moistureproof performance, rust protection, corrosion resistance, high adaptability and low noise.
The mineral particles on the spiral groove surface are pushed by the power of the fluid. In adition, the mineral particles are affected by the gravity, inertia centrifugal force and friction. Therefore, the motion properties of the particles and the movement of the current are not same. The light mineral particles are affected by the great longitudinal force along the surface of the groove, while the heavy minerals are affected by smaller longitudinal force along the surface of the groove. Therefore, the motion direction of the light minerals and the heavy minerals are different. There are two different motion curves for the mineral particles with different densities. In the operation process, the main control factors are the feeding volume and the feeding concentration. When construction chute is used for the separation of coarse particles, the feeding volume can be larger. On the contrary, the volume can be smaller. The feeding concentration for the coarse separation operation is lower than that for the fine separation operation.
The gravity spiral chute has the main advantages of simple structure, low investment and production cost and high processing capacity. At present, the gravity spiral is widely used for processing tungsten, tin, gold, platinum, iron, and some rare metal ores.