Working Process of Rotary Calciner Kiln
1/18/2013 5:26:28 PM
The rotary calciner kiln, commonly known as rotary kiln, is the main equipment for cement clinker calcining and has been widely used in cement, metallurgy, chemical and other industries. The rotary calciner kiln is mainly composed of the cylinder, supporting device, sealing device, feeding device and kiln head combustion device and so on. Typically, the rotary calciner kiln is a circular cylinder, which is obliquely installed according to number of tugboat. After the deceleration of the electromotor, the barrel will rotate through the pinion to drive the rack wheel. In addition, the rotary calciner kiln has the features of simple structure, reliable operation, easy to control the production process, etc.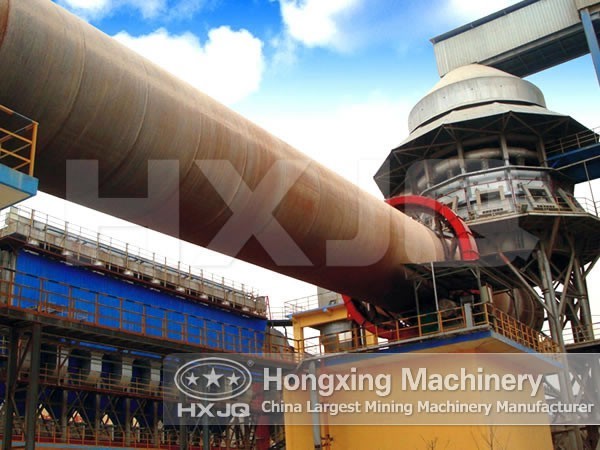 The working process of rotary calciner kiln mainly consists of gas flow, fuel combustion, heat transfer, and material movement four parts. In other words, the working process of rotary calciner kiln is to make full combustion of fuel, and then pass the heat produced in fuel combustion on material. The materials accept the heat, and then appear a series of physical and chemical changes to finish the clinker.
The rotary calciner kiln is mainly used for the ore heating and calcining of other mineral materials in metallurgy, building material, chemical, and other industry, for example, the heating and calcining for ceramic sand, bauxite, limestone, cement metal magnesium, alumina, fly ash, refractory mineral, and other particles and powdered materials. Some overseas manufacturers have seen the potential in crushing equipment enterprises in China, so they have cooperated with Chinese enterprises with common form of brand agents, technology investment and so on. The cooperation between the two parties brought technological improvement, as well as enriched the market product type.