Sand Maker is Gradually Perfected
2/17/2013 6:07:59 PM
Sand maker is one of the pillar of mining machinery products, and it is the basis for a country to establish an independent industrial system, but also an important symbol to measure a country's industrial strength. It provides equipment with the international advanced level of high-quality and efficient for the development of coal, metal and nonmetal mines to meet the needs of national economic development, energy and raw materials. Compared with the foreign sand maker, the sand making industry in China has large gap, we must strive to be innovative, to shorten the gap. The rapid development of China's economy, and the continuous expansion of the scale of production of a variety of metal and nonmetal mines, cement plants, construction, sand and metallurgical industries across the country.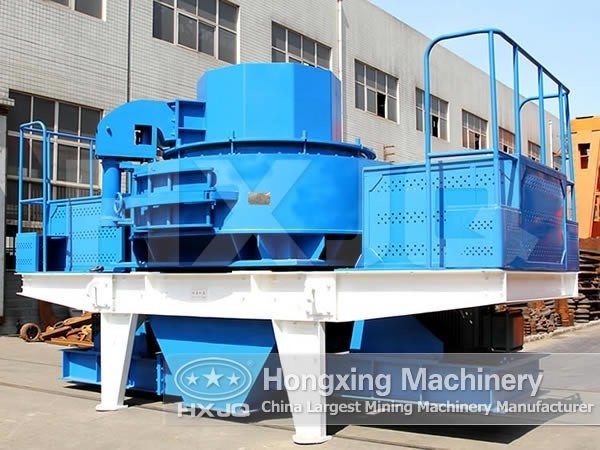 Throughout the direction of social development, sand making industry has good development trend, and has become a traditional and new areas of entrepreneurship.Henan Hongxing mine machinery research, develop and manufacture many sand mechanical PCL series sand making machine and VSI series sand maker and absorb Germany advanced technology, research and produce the third generation of 5X series efficient new generation sand making machine products, sand machine has a number of independent patent property rights and three crushing mode in one, nowadays it has become the core equipment of the mechanism of sand industry.
Currently, with the rapid development of the Chinese economy, the government pays more attention to the machinery industry. With the expansion of production scale in recent years, sand and metallurgical industries increases its demand for artificial sand, the market space for sand making machine also will be more extensive, and it will become the pillar industry of the national economy, creating benefits so as to promote the implementation of the strategy of sustainable development.