Designing Features of Pebble Sand Making Machine
2/28/2013 5:47:52 PM
The design principles of pebble sand making machine are long-life, low consumption, easy to operate, to achieve the most economical form of equipment efficiency by optimizing the structure of the product and set of accessories.
Pebble sand making machine is dedicated equipment for producing construction sand and stone materials, and it is 50% energy-efficient than traditional sand maker. It can crush a variety of rocks, sand and gravel, river pebbles into building sand with various sizes, sandy uniform particle size and high compressive strength.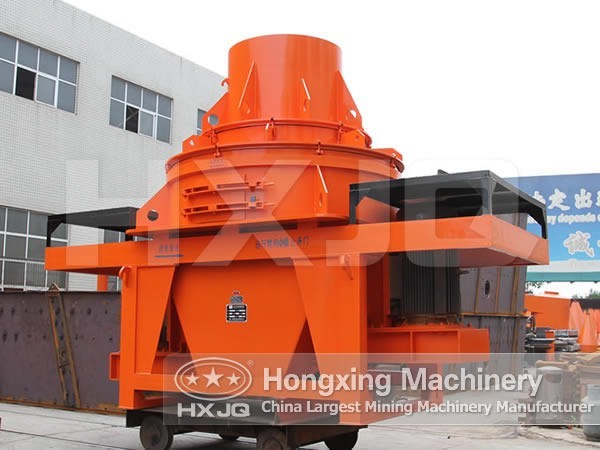 The finished sand and gravel produced by pebble sand making machine has the features of uniform particle size and cubic grain shape, so pebble sand making machine has been the most popular for users. Many investors put great efforts to develop innovative pebbles sand production line equipment, and use it to carry out a variety of ores crushing and processing of artificial aggregate production.
The focus of upgrading of the sand making machine has been always decided by the productivity, it also faced problems of high energy consumption, serious pollution and other issues. So the meager profits in high yield always turn to controlling pollution and paying attention to reduce energy consumption, so the problems that the new sand maker need to overcome are always concentrating in lower energy consumption and environmental protection for the purpose of achieving higher yield so as to maximize the development interests of its clients. Hongxing Machinery will provide free installation and commissioning, welcome to visit our factory.