The Structural Parameters of 1500*3000 type Ball Mill
3/6/2013 5:16:06 PM
1500*3000 type ball mill is the main mill produced by Hongxing Machinery; 1500*3000 type is of feed particle size less than 25mm, discharging size between 0.074-0.4mm, yield between 2-5T / H and power 75KW; it is the ideal model of the ball mill, the specific parameters and materials are as follows: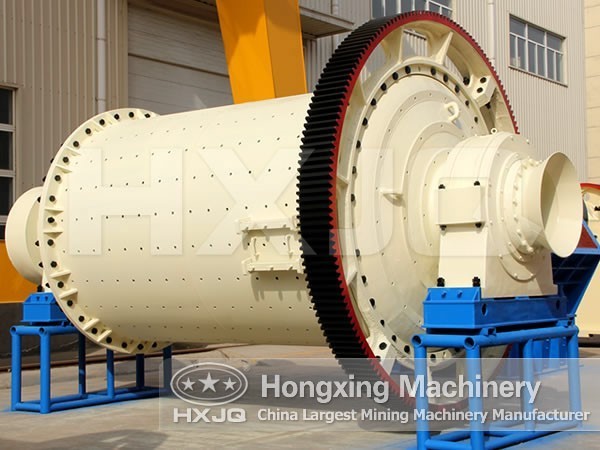 1. Cylinder
Cylinder is one of the main working parts of ball mill; besides the static load, cylinder also needs to withstand the impact of grinding body in the working process, therefore, it must have sufficient strength and stiffness. It requires metallic materials to make sure that the cylinder have high strength, good plasticity, good mechanical properties and processing performance to ensure the safe operation of mill shell.
2. Lining board
The lining board is used for protecting the cylinder from the direct impact and friction from the grinding media and materials; meanwhile, we can make use of different forms of liner to adjust the motion state of the grinding body to enhance the crushing effect on materials so as to improve the grinding efficiency, increase production and reduce metal consumption.
3. Partition plate
Partition plate is used for separating the milling body into several positionsThe grate plate holes of the partition plate determine the filling degree of materials, so it correspondingly controls the flow rate of the materials in ball mill.
4. Feeding device
Materials that are fed into the ball mill contain broken products as well as compound coarse sand. When the ball mill and classifier are consist into a closed-circuit grinding system, the classifier will divide the discharged materials into fine grade and coarse grade and the fine grade sand is qualified product, the coarse sand will be returned to the ball mill for re-grinidng.