Vertical Shaft Impact Crusher Innovation Complys with Market Development
3/9/2015 11:01:42 PM
With the change of the way of national economic development, and the expansion of the crusher market in China, the crusher in mining machinery industry has also gradually rise its status, becoming an important support for subsistence and development of machinery industry. Therefore, it has been an urgent problem to upgrade and innovate crusher quality and to improve technologies.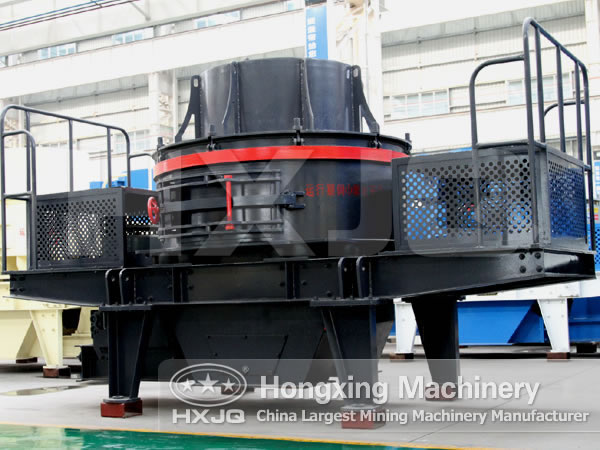 Vertical shaft impact crusher innovation conforms to the market development. In recent years, with the continuous reinforce of engineering construction and the overall rise of machinery industry, machinery industry presents a promising development momentum. If enterprise wants to go more smoothly and further, it is necessary to do better in environmental products .To comply with the national policy and to increase sales, all walks of life gradually join into the research of low carbon and environmental friendly product. As the most widely used equipment in mining machinery field, low carbon and environmental protection is the inevitable way to development, and also the demand of times.
Vertical shaft impact crushers make use of centrifugal force and impact force to implement the material crushing, through repeatedly strike in the counter-attacking cavity, and then exhaust the final product achieving the required size from the discharge port. The main characteristics of vertical shaft impact crusher is small volume, simple structure, high crushing ratio, low energy consumption, high processing capacity and uniform granularity. Vertical shaft impact crusher can handle materials between 100 to 500 mm in length, with a maximum compressive strength of 350 mpa. It is the essential equipment in cement plant for crushing calcium carbonate.
With 20 years of production experience, Hongxing Machinery, as a specialized manufacturer of crushing equipment and spare parts, pays more attention to independent innovation and research, in the meantime actively introduces advanced technologies and excellent talents. And it has won the favorite of a wide customers.